The Work God is Doing Through Rosemary and PEACE.
---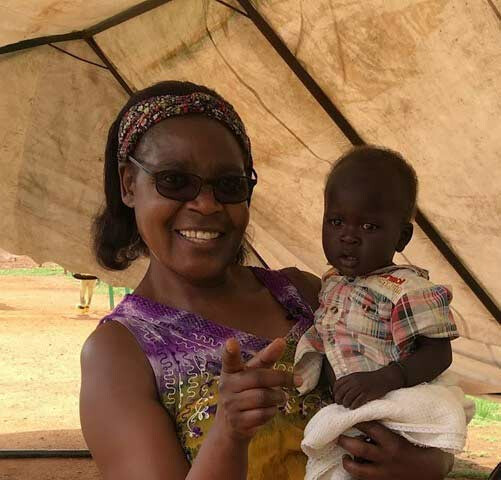 Rosemary Khamati – Founder, Executive Director of PEACE International
Thanks to the generosity of funds provided by Fellowship Bible Church, PEACE can continue and expand its mission of educating children, empowering women, and providing church leader and trauma healing training. Last January, with the easing of COVID restrictions, Uganda opened schools, and PEACE's efforts in Adjumani quickly regained steam.
EDUCATING CHILDREN:
Serving 800+ children Pre-K - 6th grade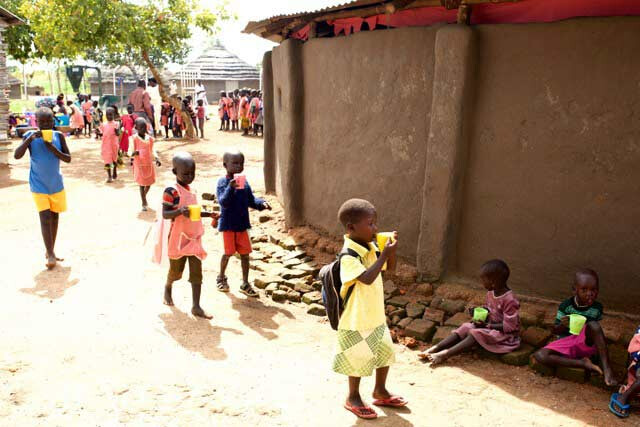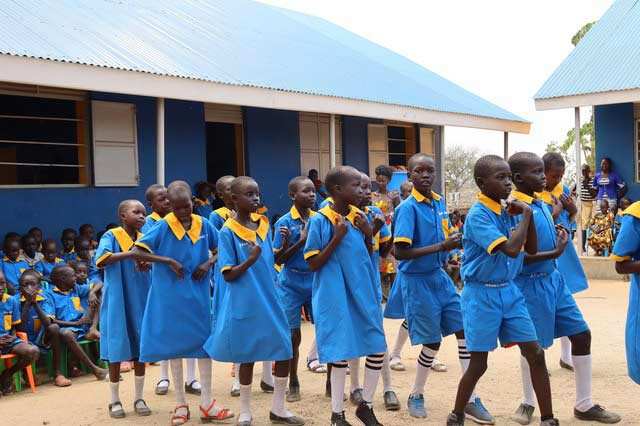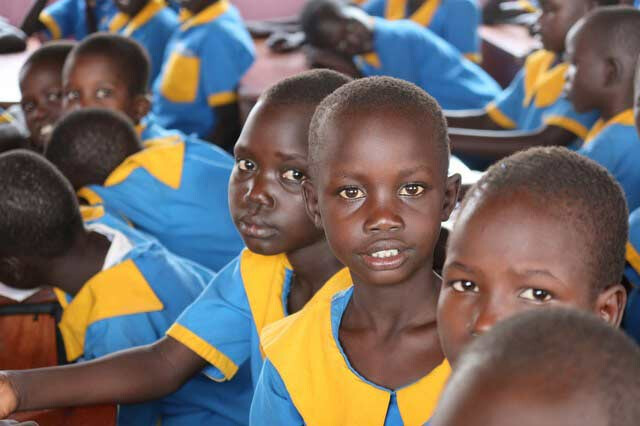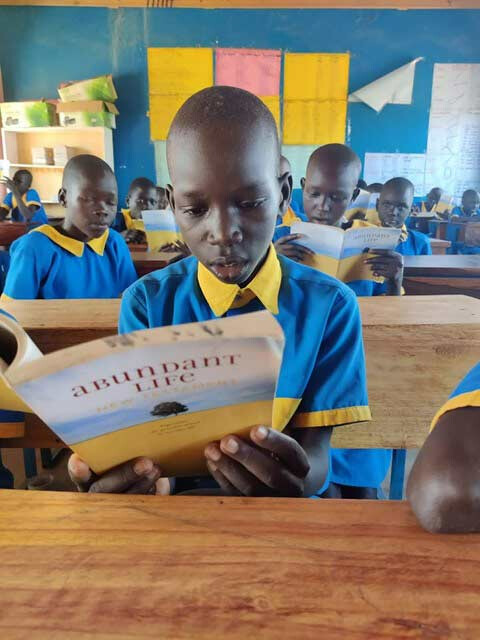 100 students were added to the PEACE school in 2022.
2 additional classrooms have been built to accommodate that growth.
80 new desks have been added.
1,000 Bibles were donated so that the Word of God is now being read and spoken daily by the children.
The new fence around the site is complete to keep the kids and teachers safe from intruders and goats that would otherwise run freely and cause destruction.
Newly added solar powered lighting makes it possible to continue studies regardless of available sunlight.
EMPOWERING WOMEN:
Training more than 150 women (five groups of 30)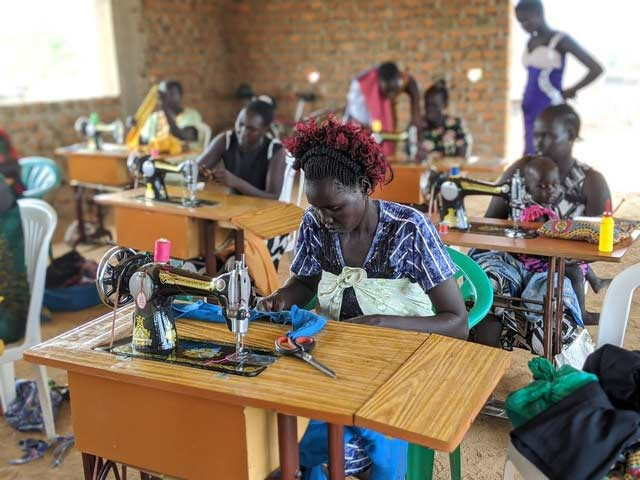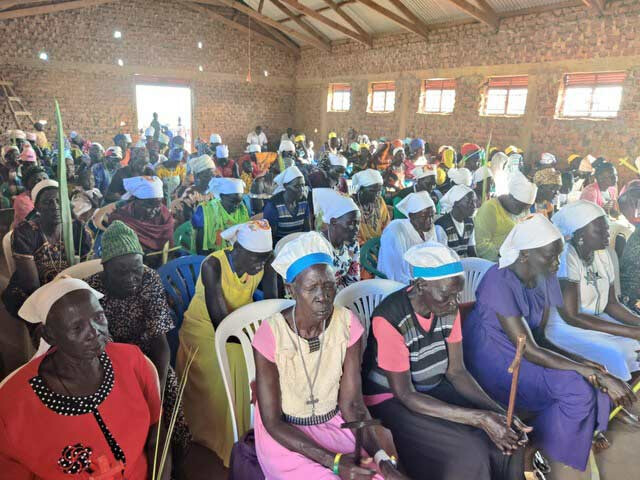 Village Savings and Loans Associations (VSLA): The women have continued to save and do business and are now able to pay for necessities such as food, clothing, household goods, and medicines that were previously unaffordable. These women are so industrious that they have made three times more than the principal amount given to them enabling funds needed for economic growth to circulate among the groups. The women have learned the importance of saving part of their profit to enable the expansion of their businesses.
Tailoring: A second group of trainees are learning fast, because they are encouraged to see the skills and progress of the ones ahead of them who are now training them. The graduated group of tailors are now earning money by making school uniforms for the students.
Agriculture: Training resulted in a huge harvest of sorghum and okra.
Bible Studies: The women continue to learn how to share their challenges, pray for one another, and encourage each other in the Word of God.
EQUIPPING LEADERS:
80 Church Leaders fully trained - 20 more in process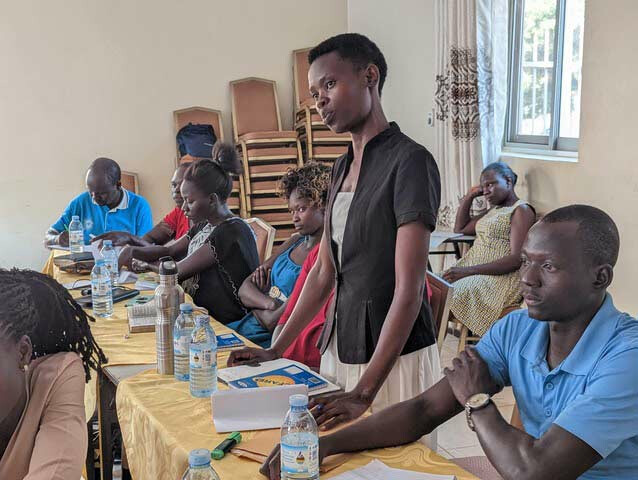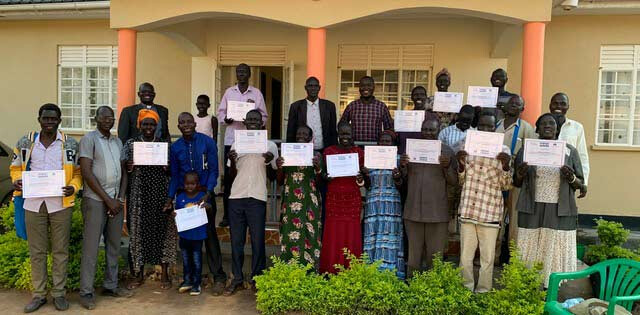 Trauma Healing and Peace Training: This two-year program has now spread to leaders from different settlements who have seen the radical transformation in previous attendees.Deep trauma is being healed in individuals, creating strong leaders who bring peace and support to others in their communities.
Community Impact: This program has been lauded by the Ugandan Office of the Prime Minister as instrumental in creating peace in communities where long-standing interpersonal and tribal strife and violence were the previous norm.
2023 RESOURCE NEEDS:
About $2/day per student ($252k annually) for children Pre-K through 6th grade to cover the cost of education, supplies, and two meals a day. Monthly donors are greatly needed.
Two additional classrooms for 2024's incoming 7thgrade students ($26k).
Five tukuls (huts) for teacher accommodations on site at Olua 1 ($12.5k).
Empowering 150 women in start-up businesses, finance training, and learning the Bible. ($22k, or $150/woman).
Equipping 20 church leaders in the two-year Healing and Training program ($22k).
Overhead of staff salary, travel, website, bank fees, medical insurance, etc.
PRAYER REQUESTS
A fruitful year for all involved with PEACE.
Protection, good health and cohesion among staff and community.
Provision for all the 2023 needed resources.
Good relationships with surrounding communities and the government.
That we may align ourselves to God's leading.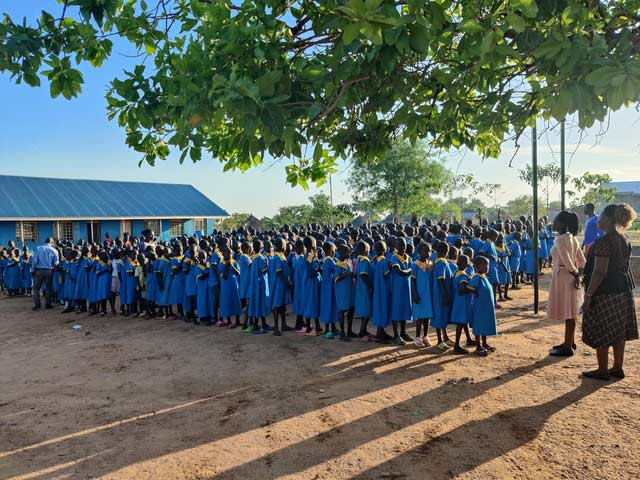 Please know that we cannot thank you enough for enabling PEACE to accomplish all the above. The Lord Jesus Christ smiles every time He looks to see all these people that you touch through your love, prayers, and giving. Please continue giving to what we at PEACE are doing.
Go to PeaceInt.org for more information.
If you would like to financially support the Outreach Ministry that serves our Global & Local Partners and Missionaries, click here to easily and safely make a donation.