When you serve at Fellowship, you help someone else find wholehearted life in Jesus.
From Fellowship Kids to security teams, there's a place for everyone to serve. And right now, we need as many volunteers as possible to step and serve as we prepare to welcome many people back to church (for the first time or the first time in a long time).
No prior experience is needed—we'll get you ready for whatever area you choose to serve in, and you can serve in as many areas as you'd like. In fact, many of our volunteers serve in multiple areas.
Check out the brief descriptions below and then click the button to fill out the quick form and that's it! After that, we'll be in contact with you within 48 hours to get you connected!
I'm interested in becoming a volunteer!
Fill out the quick form below and we'll be in contact with you within 48 hours to get you connected!
"Serving the 4th graders in the Crew room is tremendous fun. Seeing the smiles on their face through our activities and lesson encourages me each week. But what I love most getting to know what is going on in their lives and exploring their heart in our small group time. I have made lasting connections with the students and people I serve with and excited to serve again in the coming year!" —Nolan
Fellowship Kids
Come hang with the coolest kids in town and show them God's love! We are looking for volunteers who can have fun on a team, commit to serving a great group of kids each week, and are open God using them in amazing ways. Be a part of life change – be a part of Fellowship Kids!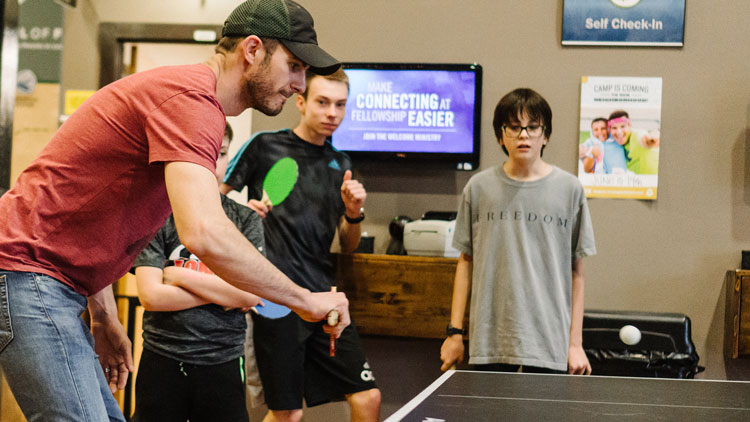 Fellowship Students
FSM Leaders help lead the small group component of our student ministry that helps provides a life-on-life context in which our volunteer leaders invest in students' lives. A typical 242 Group is 8-12 students of the same grade and gender and includes a chance to connect each week, discuss the large group teaching, and some seriously fun times together. We gather Wednesday nights from 6:30-8:30.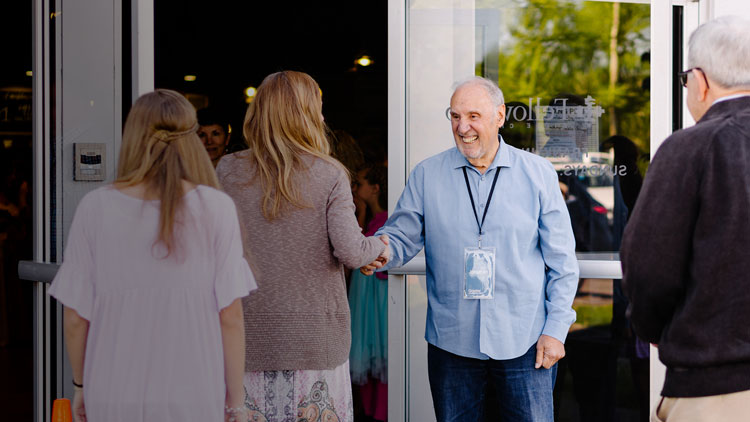 Greeters
Greeters serve before worship services on Sundays to welcome everyone and provide a friendly and warm environment. The greeters' goal is to show love of Christ to people who are coming to Fellowship! Greeters serve specific months throughout the year as well as for special events like Christmas Eve and Church on the Lawn.
Audio & Visual Support
The volunteers that serve on this team utilize production equipment, in the areas of audio, video, lighting, and digital media. We're always looking for dependable students and adults willing to serve behind the scenes. We'll teach you the specifics of running lights, sound, slides, and screens.
Ushers
The usher team assists with Sunday responsibilities like setting out and replenishing communion meal cups, helping families and individuals find open seating, and taking attendance during our Sunday services.
Security
The security team offers volunteers unique ways to serve Fellowship and the local community. The team provides professional/licensed security during worship services and works in the local mission field by serving Fellowship's local partners (El Shaddai, New Hope Academy, and Barefoot Republic) with various projects.