---
Facts about Slovenia
Slovenia is a beautiful country located in Eastern Europe with Austria to the North, Italy to the West, Croatia to the East, and the Adriatic Sea to the South. It is about the size of New Jersey and has about two million people. Fewer than 0.1% of the population are Evangelical Christians and according to missionary Amanda Snyder, "the overall population is apathetic towards the gospel. Evangelism is a slow process that takes years for people to be open to the gospel and then to accept it. Many nominal Christians view themselves as relatively good people, and that their good works will outweigh the bad in the afterlife."
History of Fellowship's Involvement in Slovenia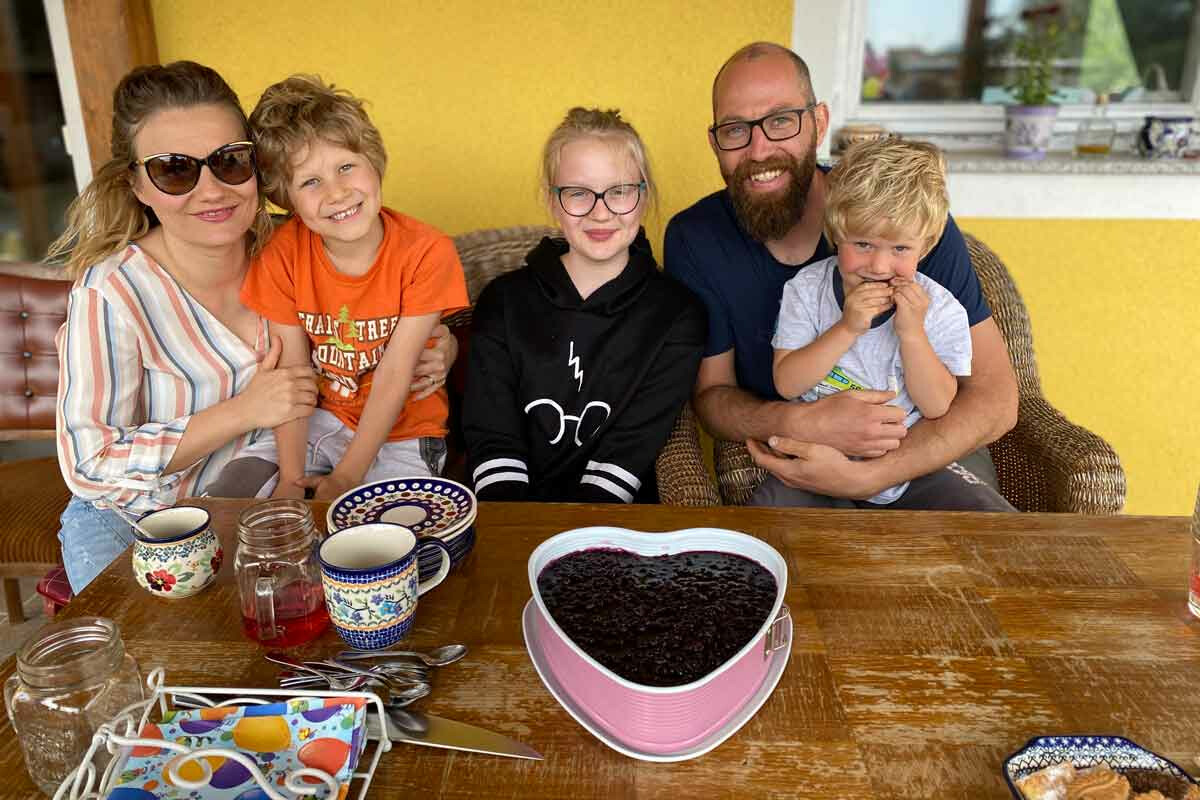 Since 2008, Fellowship worked with the ministry organization Josiah Venture which is focused on learning language, sharing the gospel, developing youth groups, building relationships, and assisting the local church. In 2013, a Fellowship team put on an outreach music camp for the Slovenes called Fusion, where five of twenty campers gave their lives to Christ.
Shortly thereafter, Fellowship strengthened a growing partnership with a Slovenian pastor, Rev. Andrej Lovse and his wife Nina, who has a church plant in Maribor, Slovenia the second largest city in Slovenia and has a large university. Pastor's congregation is comprised largely of young students and young families. Andrej is also the national leader for Josiah Venture mentioned above.
A relatively new addition for Andrej is TiM, which is the only program right now in Slovenia that teaches theology and discipleship to college students with the intent that they would in turn, multiply. The Bible verse that serves as the foundation for the group is 2 Tim 2:2 – "and what you have heard from me in the presence of many witnesses entrust to faithful men, who will be able to teach others also." The program consists of one to three students and a mentor who walks with them on a weekly basis throughout the two-year program and guides them as they disciple others and start small groups. TiM is also important as a place where Slovene believers can connect and build bridges among different evangelical churches.
Fellowship Bible Church Missionary – Amanda Snyder
Although Amanda Snyder had an interest in missions from childhood, she developed a specific interest in serving in Slovenia when a friend of hers asked her to join the FSM and Young Adult Missions trip there one summer. The camp was part of "Fusion", a year-round outreach ministry to youth that meets in local churches and uses music as a tool to build relationships with students and share the gospel with them. This was a perfect fit for Amanda, who enjoys working with young people as she learned through her experience co-leading an FSM group, studied music business in college, and worked in the music industry in Nashville. Amanda loved her experience in Slovenia and helped lead a team to Slovenia each summer for the next three years before she moved to Celje, Slovenia to be a full-time missionary with Josiah Venture.
Amanda has lived in Celje for five years and is still working on mastering this challenging language. She worked on the national Fusion team for the first few years and then became its director in 2019. She is now embarking on a new role in Slovenia, supporting several existing ministries such as Fusion and other camps, working with worship leaders, and supporting the communications team.
Amanda has had the privilege of walking with Pia and Ana, two Slovene girls who have been active, year-round participants of Fusion for three to four years and have always enjoyed the fun energy and music. They have heard the presentation of the gospel many times, but finally this year they responded and accepted Christ after camp.
Ministering through Covid-19
Fusion is a year-round ministry that is a relational ministry, so Covid presented a challenge when they were not permitted to meet in person. However, the team sought workarounds online through devotionals, talking about relevant topics for students with a biblical perspective, and played games outdoors when allowed.
This was a personally challenging time for Amanda, who is single, lives alone, and is an extrovert with physical touch as one of her top love languages. There were long stretches of time where she would be physically isolated.
Amanda's prayer requests are for the Lord:
to guide her as she steps in her new role.
to continue to put people in her path who need to hear the good news of the gospel.
to bring her girls to disciple.
for believers in Slovenia to be emboldened to share the gospel with those around them.
for Pia and Ana to have deep roots in Jesus and to be bright lights in their communities.
If you would like to financially support the Outreach Ministry that serves our Global & Local Partners and Missionaries, click below to easily and safely make a donation.