God Is Moving in the Rímac, Peru Church
---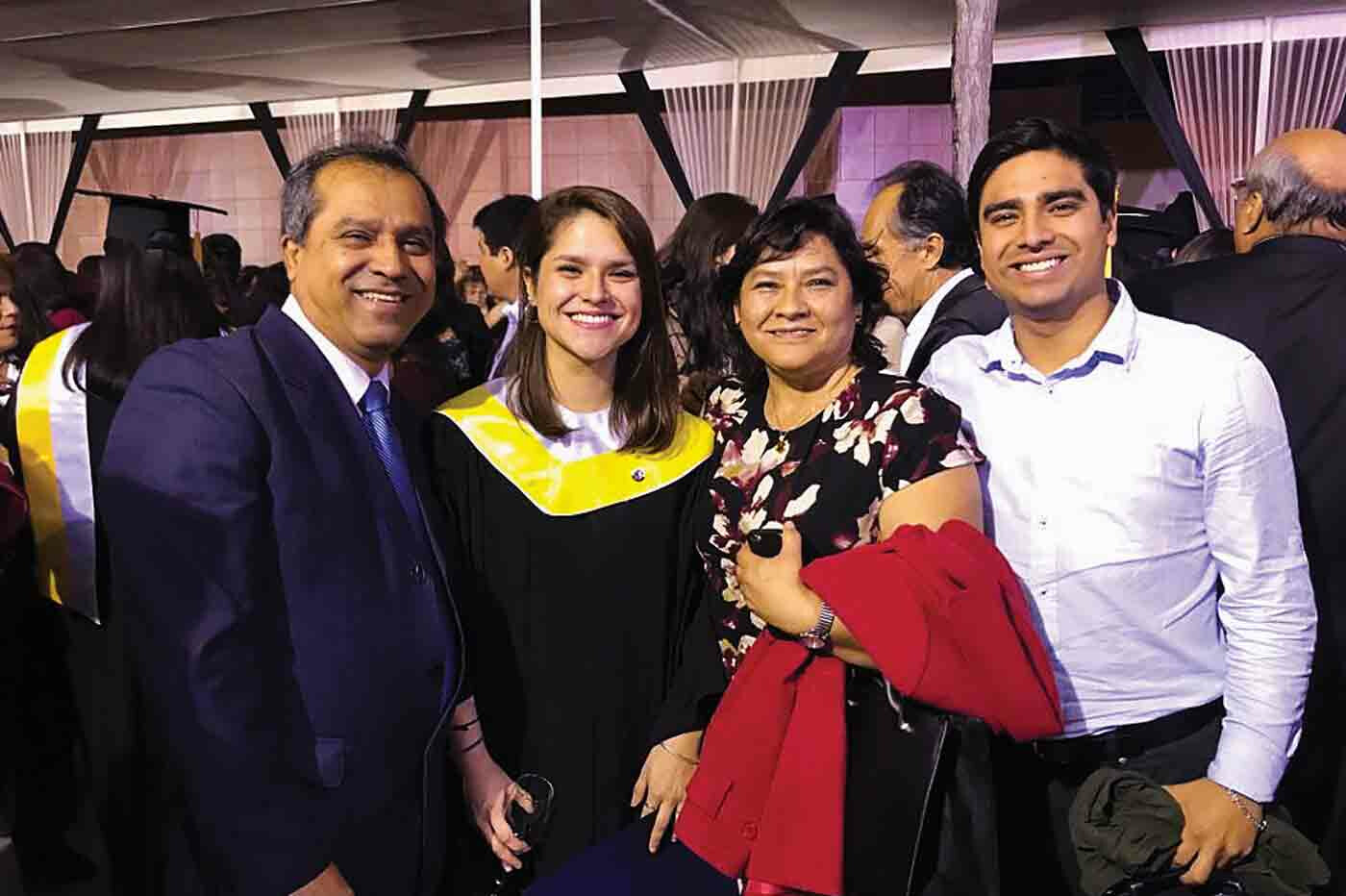 Amidst these difficult times in the world, it has been a time to experience the faithful sustenance and powerful protection of God.
It has been about five months since we were able to gather in our sanctuary in Rímac, Peru, and everything indicates that this could last at least another six months as Peruvian authorities will not authorize any congregational meeting until the pandemic is under control. The church shutdown has given us a well-defined ministerial vision for the care of our members in small groups using telephone and social networks. Not being able to attend church services during a pandemic has been a great challenge, but we see that the Lord, our Good Shepherd, makes his presence evident in the life of each of his children.
The Church Networks are sharing times of Prayer every week. This spiritual experience is confirming to us that prayer is an extraordinary means of keeping a congregation together in times of crisis.We also thank the Lord that from the beginning we developed virtual services. Every Sunday we celebrate via a virtual worship service and every Thursday we hold a prayer service. The participation of our church body inspires us in a special way; we see in them a sincere commitment in their Christian convictions. Daily Devotionals have also been a blessing for the church and have been the means for small groups to continue to be linked daily through the Bible. Right now, we are developing a devotional on the Book of Acts. However, one of the difficulties we are trying to solve is internet communication, since internet service is not available everywhere and many church members do not have a computer or cell phone.
We are joyfully preparing the virtual program for the celebration of the 38th anniversary of the Rímac Church this August. We long for this to be a significant time to celebrate God's grace and faithfulness and a time to make new commitments until the Lord returns. We are aware that the conditions for celebrating will be very different from what we would have planned, but we trust that the spiritual reality of communion will overcome physical barriers or limitations.
We await the return to face-to-face congregational life. We know this will come after the provisions of the national government, but we long for and need this to be soon.
Additional Praises
Gratitude to our friends at Fellowship for their concern for us and their close spiritual and material care. We thank God for you, who sent angels to help us and challenge us to faithfulness.
Gratitude to God for his care for the health and unity of the church. Amid so many very difficult things, we see clearly the protection of God and acknowledge that unity in the Lord makes us strong. (Read the testimonial at the end to hear first-hand how God is working!)
Thank God also for my marriage to Silvia. On August 3 we celebrated our 30th wedding anniversary! God has been faithful and has blessed us greatly. We are honored by so much love from the Lord and from our brothers and sisters.
Prayer Requests
May the Lord guide the Peruvian authorities in the difficult decisions they must make in a country that suffers a lot.
For the physical and economic health of our brothers. When closing their businesses, companies dismissed most of their personnel; therefore, we have a very large unemployed population. (Scroll to the end to read how COVID-19 is affecting Peru.)
For wisdom and discernment to respond wisely to the challenges of the future. We have an early obligation to design and implement security protocols for when we return to normal congregational life; we also ask the Lord for wisdom to adapt strategies that respond to the new normality in our city.
God is our refuge and strength, a very present help in trouble.
Psalm 46:1
Testimony of Inocencia Sulca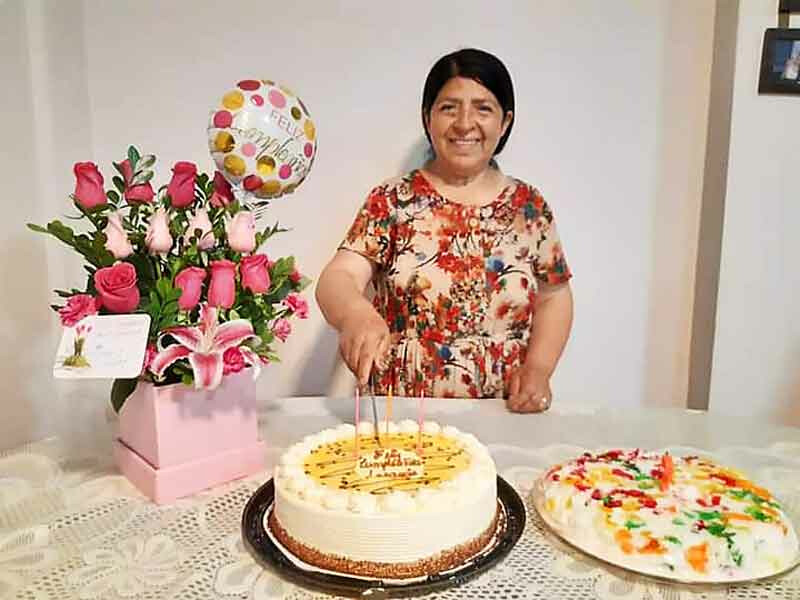 "I was born in a province in the mountains of Peru and am 55 years old. Because of the pandemic I was separated from my house for all this time, but this served for God to develop his grace in me. Thanks to my daughter's prayers and influence, I heard and understood God's message for my life, and four months ago I was born again by the grace of God. Although I had my religion, today my life totally changed.
"I recognize that before knowing Christ I was a person of great sadness and of bad character. I enjoyed the frivolity of worldly festivals, believed in idols like the Virgin of Candelaria (a Roman Catholic depiction of the Virgin Mary), and even participated in their idolatrous ceremonies. There is no doubt I had a very empty life. But the Lord touched my heart and I repented of my sins and recognized Jesus Christ my Lord as Savior.
"Now I am in Lima studying the Word of God in church. As I finished my first year of Bible School (as part of my new covenant with God), Sister Silvia taught us to value the blessed grace of God and to develop our faith in love for the Lord Jesus Christ. She has been a blessing as she has taught me to pray and to value the study of the Bible.
"At 55 years old, I am just now learning to read and am blessed to be overcoming illiteracy by reading and memorizing Bible verses. My desire now is to continue growing spiritually and to be baptized with all my brothers and sisters who study the Word of God.
The effect of COVID-19 on Peru and the church in Rímac
The pandemic is severely affecting Peru. Unfortunately, according to Johns Hopkins Coronavirus Resource Center, Peru has the fifth highest death rate from COVID-19 in the world. One of the reasons for this are low ownership of refrigerators which leads to frequent visits to crowded markets. In addition, most Peruvians work for cash in the informal sector which necessitates Peruvians to visit banks frequently. They often work closely together with little job security and no sick pay. Naturally this has hit many families of Rímac Church's congregants, who today are mourning their deceased relatives.
Approximately 70 people from the Rímac congregation have been infected with the virus. We thank God that most of them have not developed symptoms and isolated at home. In addition, to date, we have around 20 brothers who fell ill—some of them serious—and one has passed away.