The Lord is Providing for His Faithful in Russia
---
The LORD works righteousness and justice for all who are oppressed.
- Psalm 103:6
By God's grace, the church in Russia continues to advance, into the headwinds of opposition, skepticism, and secularism.
During the hard years of atheistic communism, all religions were viewed as baseless superstitions, cultic beliefs, and a threat to the secular state and loyalty to the nation over all else. Then, after the fall of the godless communist regime in 1990, the church in Russia was able to come out from underground and experienced a brief season of freedom. For over two decades, Russian Christians conducted mission work across the country, built church buildings, and engaged in bold and overtly evangelistic efforts in the public forum, in schools, in media, and in camps, orphanages, prisons, and many other venues.
However, in the past ten years, the open doors for the advancement of the Gospel in Russia have steadily closed, as the rejuvenated Russia Orthodox church was embraced by the new government as an emblem of Russian national identity, and all other religious groups – including evangelical Christian believers – were seen as "anti-Russian", western-affiliated groups and eyed with fresh skepticism and distrust. Overt public statements, by government officials and government-influenced media, labeled all protestant groups, churches, leaders, and beliefs as dangerous, cultic, and needing to be monitored and restricted.
In this context, random inspections, monitoring, and a wave of persecution of Christian churches and ministries became justified. New laws have more recently been enacted, imposing restrictions on any public evangelism outside of church property, forcing registration of churches, and limiting any behaviors that might be seen as "recruiting" activity of people to groups that might be "domestic threats". Pastors and ministry leaders began to be monitored, questioned, and occasionally fined or restricted.
Yet through it all, the Russian Christians and their churches continued their ministry undeterred. Confident that God would sustain them and provide a way, they remained faithful to their calling to make disciples among the millions in their nation who still needed to hear about their hope in Jesus Christ.
In addition to the harassment of individual believers and their churches, the new laws and hostile posture toward evangelical Christians also led to new and burdensome restrictions on Christian camps, schools, and seminaries.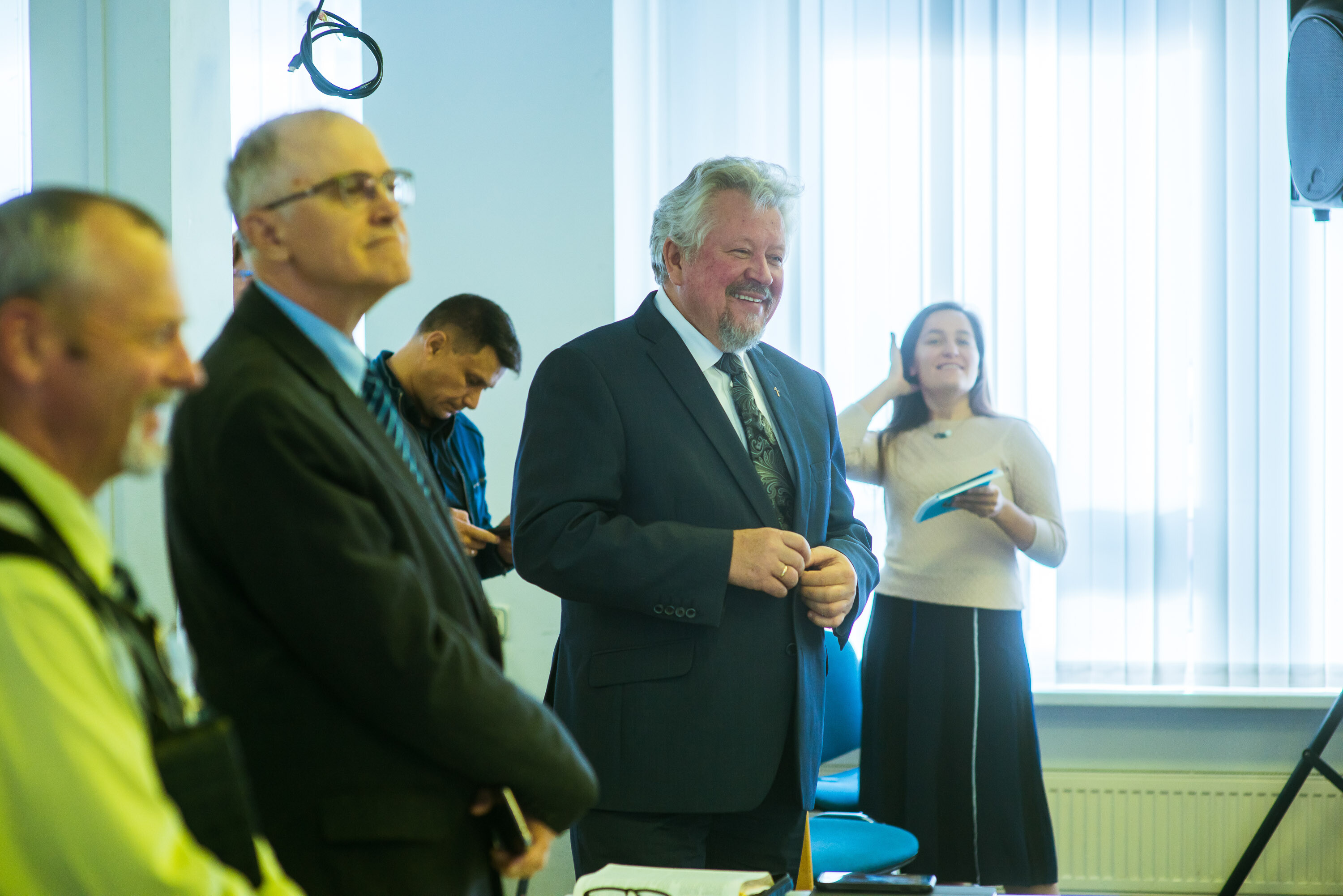 So, after more than 20 years of vital, strategic ministry, the largest evangelical seminary in Russia – the Moscow Theological Seminary (MTS), led by FBC global partner Dr. Peter Mitskevich – became a primary target of a nearly 3-year campaign of harassment by various agents of the government, ending in the cancellation of its official license. And yet, again, God provided a way for this vital ministry to continue to develop and equip leaders for the church in Moscow and in its eight regional training centers across the nation, even in an unofficial capacity.
But after two years of prayer, God again provided an answer and a pathway for the ministry to continue. Last month, in an unexpected and seemingly miraculous development, MTS received word that the government had decided to reverse its prior rulings and returned full licensure and official status to the seminary. Despite all the forces of opposition, God caused officials to find favor on the school, and the believers saw an answer to their many prayers. And the prayers of many at Fellowship as well!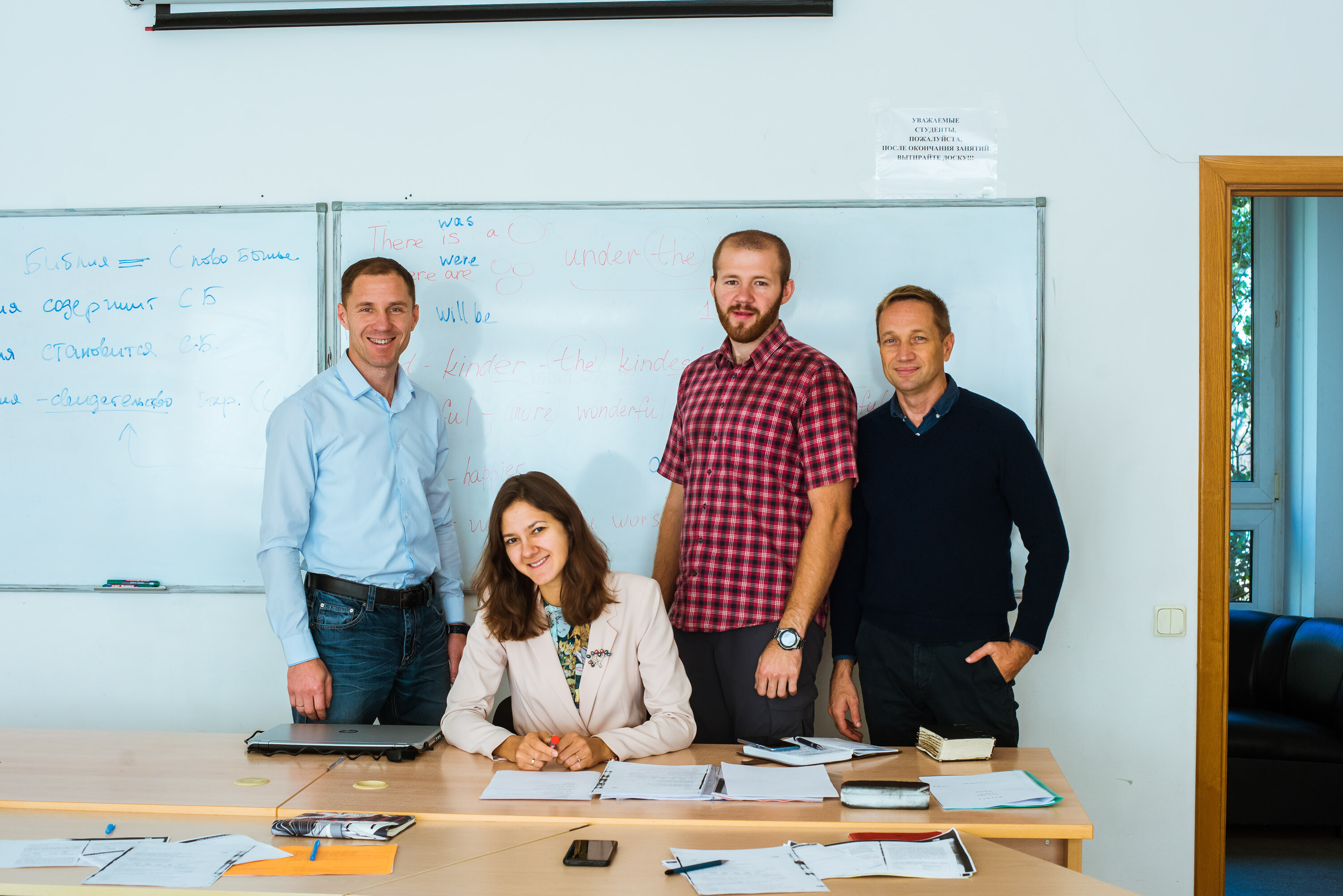 Dr. Mitskevich wrote recently to share the amazing news:
"We do have the answer to the prayers: MOSCOW SEMINARY GOT A NEW LICENSE TO CONTINUE TO DO THE MINISTRY IN RUSSIA. We see it as God's miracle, God's Mercy, and great responsibility… Psalm 103!!!"
Today, Peter and MTS are planning with confidence, for a new season of ministry and a renewed sense of optimism for their mission of building up the church in Russia. New students are being recruited from among hundreds of pastors, church planters, church workers, and ministry leaders across the country. New Bible-teaching faculty are being recruited, to help strengthen the training of effective and faithful preachers in churches established across Russia. And dreams are being renewed for Peter's vision as the leader of the primary group of Bible-believing Union of Evangelical Christians/Baptists:
That each town and village in Russia will have an evangelical church,
That each Pastor will be theologically educated,
That each church will have its own home, and
That each citizen of Russia will hear Good News, and the Lord will change their hearts!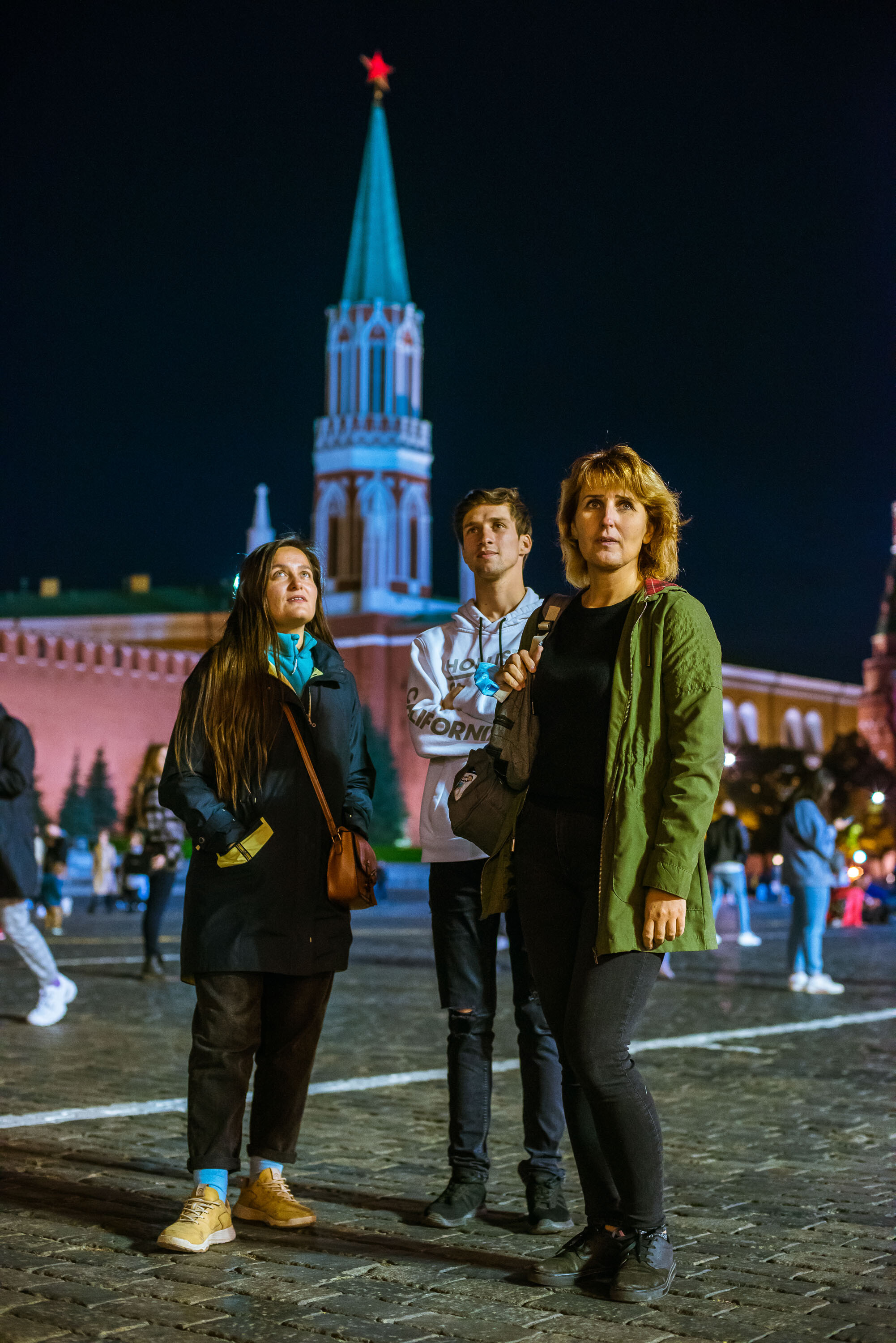 And my God will supply every need of yours according to his riches in glory in Christ Jesus. - Philippians 4:19
Let's join Peter and MTS in their prayers as they watch how God will use the funds from Global Christmas for MTS to help fulfill some of their practical needs in meeting these goals. MTS in Russia is a real-life example of what the Bible promises to all followers of Jesus: that what God ordains, will come to pass; and what God calls His people to do, He will sustain.
My counsel shall stand, and I will accomplish all my purpose … I have spoken, and I will bring it to pass; I have purposed, and I will do it.
- Isaiah 46:10b, 11b
If you would like to financially support the Outreach Ministry that serves our Global & Local Partners and Missionaries, click below to easily and safely make a donation.