---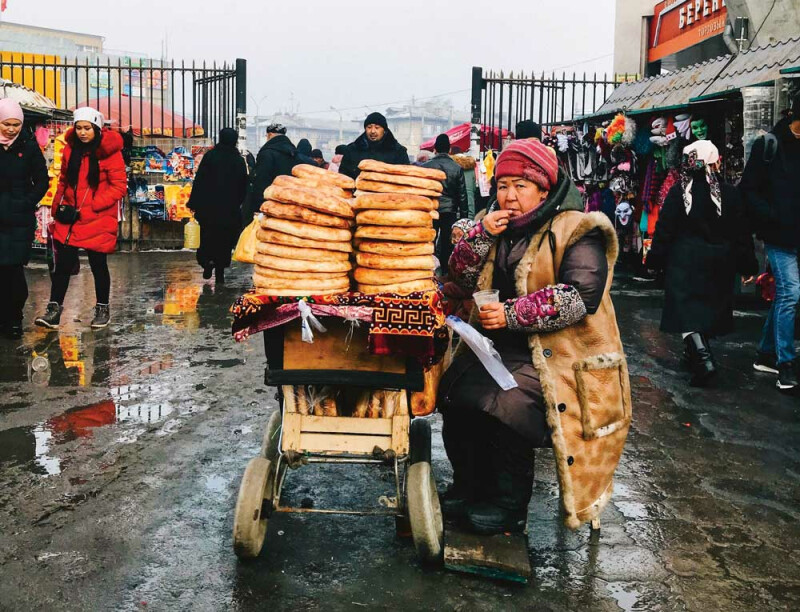 D and K, two Fellowship missionaries, have been serving in Central Asia for several years alongside national believers already influencing their communities with the gospel. Their good friend and ministry partner, Daniel, agreed to share his inspiring story of God's relentless pursuit, even when he was bent on harming the first few Christians he ever met.
(Note: Names have been changed to protect individuals.)
Born in the mid-1980s during the dissolution of the Soviet Union, Daniel's family endured poverty and scarcity. He accompanied his parents to the market to sell anything they could—homemade dumplings, vodka, and corn they prepared after stealing it from a field.
In 1997, life changed as his parents enrolled him in a Turkish school in the capital city where they lived, a school promising a better education and religious studies. Though an atheist, his father was proud to send his son to this Islamic school. At 13 years old, Daniel moved into a dorm, immersing himself in the conservative Muslim community. He recollects "realizing that I liked it better than being home. There were always friends around, enough food to eat, and people encouraged me. Home had always been difficult."
For five years, he studied diligently and practiced Islam through daily namaz (prayer five times a day), fasting, and attending mosque. He learned that if he performed the five central pillars with enough discipline, Allah would allow him to bring 10 people into paradise, thus rescuing his non-practicing family from damnation. Life changed again in his final year of high school: his father, who at this point was driving a taxi for a living, was found guilty of damages to several other parties in a car accident, thus entangling the family in legal fees and financial debt, absorbing the money intended for Daniel to attend university.
So, Daniel worked at the market with his father for two or three years to save enough for university tuition. He lost the devout community of the Turkish school and joined the neighborhood boys drinking and smoking, eventually getting expelled from school after spending his tuition money on alcohol.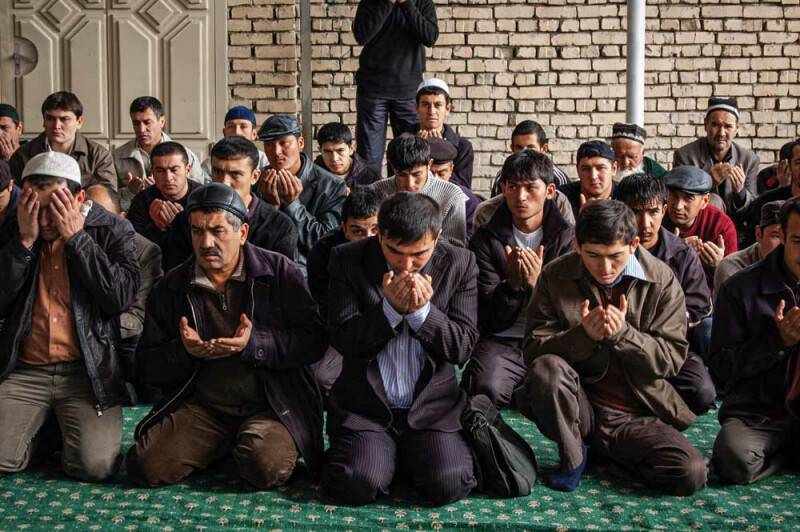 On March 8, 2006, Daniel was out for lunch with these drunk friends who decided to leave without paying for their lunch. As they made a run for it, someone called them on it… and then called the police. Daniel ran, hoping to make it home without being caught. But something happened as he ran that day, and he found himself asking God for help. "I realized I was finished in that moment. I just said, 'God, please help.' Not Allah… I'm not even sure I knew who I was praying to that day."
Two weeks later, he met Matthew.
Daniel had been kicked out of university at this point, but he was still using his weekly hour allotment of internet time. Sitting in the computer lab, a friendly student named Matthew joined him. Before their hour was up, Matthew invited Daniel to join him and some friends for games that afternoon. Daniel decided why not?
Daniel enjoyed the time and had quite a lot in common with the guys. Later they sat down for tea, and one of the guys, Josh, began sharing what Daniel would later come to know as "the four spiritual laws." When Josh presented the third, Daniel was shocked: Jesus Christ is God's only provision for man's sin. Through Him alone we can know God personally and experience God's love.
"I suddenly thought this was a sect. I knew of Jesus only as the Russian god, but here was a Central Asian face talking to me about Jesus. It didn't make sense." He debated leaving but instead stayed and listened, deciding that Allah had sent him to infiltrate this group and bring these guys back to Islam.
As the conversation wrapped up, Daniel pretended to pray with the group, thrilling the other guys. He went with them to a homegroup gathered to worship, pray, and read the Bible. (Little did he know his future wife, Leah, was among this group.) They were studying Genesis, and the command to "Be fruitful and multiply" really stood out to him. "I remember thinking, 'We never learn about God's design for sex and marriage or anything like this in Islam.' It was very interesting to me that the Bible talked about these things."
He didn't know "Cru," but he was aware that they were Christians. While the group rejoiced over Daniel's interest, he plotted how to expose them. He could bring in the SMB (the local equivalent of the KGB) or sneak in TV cameras to reveal this sect that was converting people. The group moved into a circle for prayer, joining hands—a practice he found exceptionally strange. However, he noticed the group specifically prayed for one of the girls who would have eye surgery soon.
After that day, he partied with his old friends, telling them about these strange people, mocking them for holding hands and praying to Jesus. Though he tried to distance himself, Matthew stayed in touch, and a month later Daniel agreed to attend another event.
That was the day that everything changed for Daniel.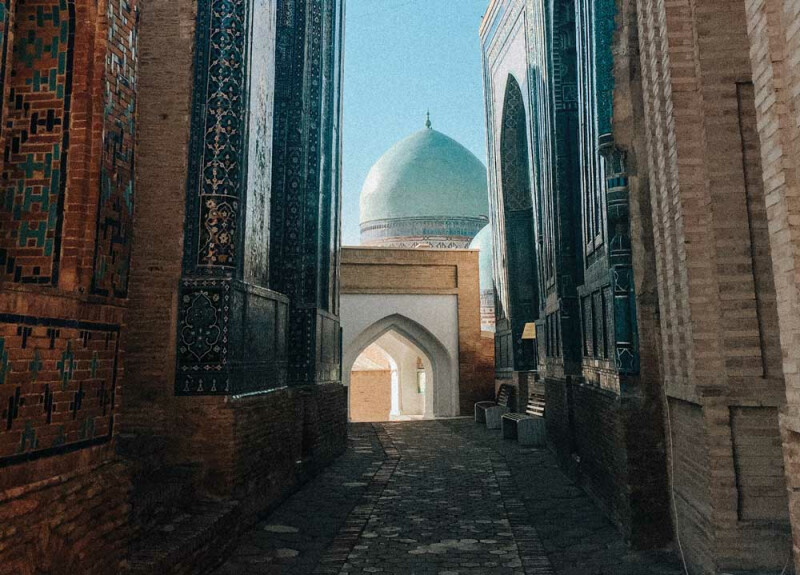 The event was hosted by Cru with visiting Youth for Christ (YFC) staff from Ukraine. One of the staffers painted a picture of the Titanic, a visual message of salvation, and that painting captured Daniel's soul; he recognized his sinfulness and believed for the first time that Jesus was able to change his heart. "When I prayed that day, I really meant it."
By Christmas, he was six months into his newfound life as a Christian, meeting weekly with Josh, attending church, and even collecting an array of Bibles. One day while he was out, his father found his collection. Outraged, he kicked him out of the house, telling him the only way to come back home was to reject this Russian Jesus. Just 20 years old, Daniel tried to go back, but his father beat him violently, yelling at him to "reject Jesus!"
After that, he lived with other Christian brothers and began working with the Jesus Film, which allowed him to earn a salary. He worked as a guard at events and took odd jobs, cobbling together enough money to finish university. He also built a friendship with the girl he had met at that first gathering—Leah. She was on staff with Cru in a different city, but they saw each other at events. They began dating, talking on the phone after midnight because rates were cheaper, and visiting each other as often as they were able.
In 2009, he and Leah were ready for marriage, requiring Daniel to approach his father once again. When Daniel shared his intent to marry a fellow Christian, his father told him that he would only support their marriage if he rejected Jesus. In the end, none of their parents gave their blessing. However, Daniel and Leah married anyway and determined to live with his parents as tradition dictates. "We still felt that we needed to honor our parents, and we thought it would be an opportunity to show them how we live differently. We lived with them for one month, and we saw my father's heart change toward us in that time."
Daniel and Leah later moved to another city to work with Cru after their time living with Daniel's parents. Eventually the couple welcomed a daughter in 2012, another daughter in 2016, and finally a son in July of this year. Over the years, Daniel has continued to stay engaged in the work of discipleship, first through Cru and then later through YFC.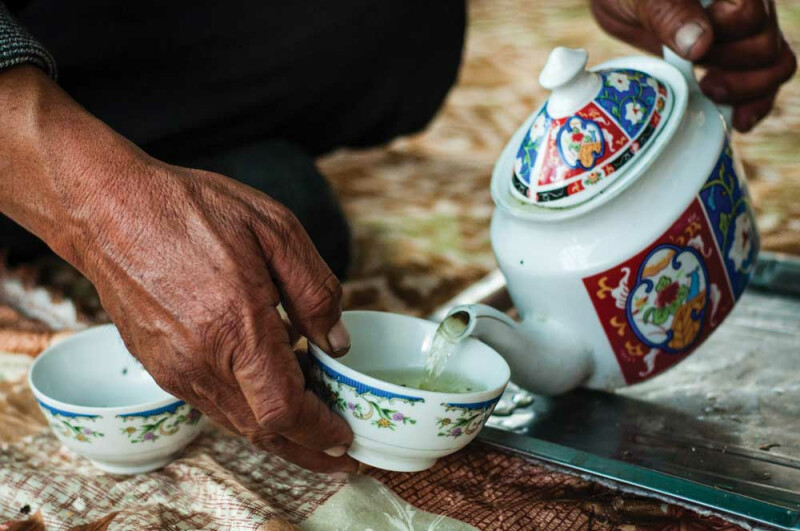 The men who led him to Christ have remained a vital part of his life. "I think these friendships mattered the most in helping me grow and keeping me on track in my relationship with Jesus." These relationships are a stark contrast to the local culture. "It's not common for men to go deep here, to get past just drinking tea and laughing together. Confession is uncomfortable, but they showed me how." He spoke of Matthew as someone who "understood the whole meaning of discipleship. He was willing to show up when no one else was, and he fought for us—it was very difficult sometimes."
Daniel now wants to pass that on to those around him. As the director of the YFC team in the capital city where he studied, he pours time into his staff and strives to be an example for them. Daniel's dream is to see the church in his country grow and be unified. One of the biggest obstacles is a lack of trust, making his prayer that the local church would overcome this so that they can truly be "one body in Christ," unified toward the common goal of seeing Jesus become known among these people.
Daniel's story is one of God's relentless pursuit of His own. When Daniel thought he was finished, God knew his story was only just beginning. Through the faithfulness of others, the course of Daniel's life was changed forever. May we all be reminded of God's call to discipleship in our own lives, and may we be encouraged to boldly share with others—even the most unlikely among us.
When asked how we as a church can pray for the church in Central Asia, Daniel said, "Being a believer in the villages here is very difficult.
Please pray for their safety as they live under so much pressure from the local mosques and government." He also asked us to pray for the church in the city, that they would live with integrity and be examples of Christ. This is crucial to the church finding their own voice here and being recognized as legitimate within the eyes of the local government. Additionally, please pray for more believers here and for the church to grow so that the name of Jesus would be made known in Central Asia.
You can also pray for Daniel's family—that the Lord would continue to direct their steps and guide their future. More specifically, you can remember Leah's health as she continues to recover from a difficult pregnancy and delivery earlier this year.