Outreach Special Edition: Ukraine Relief Efforts
---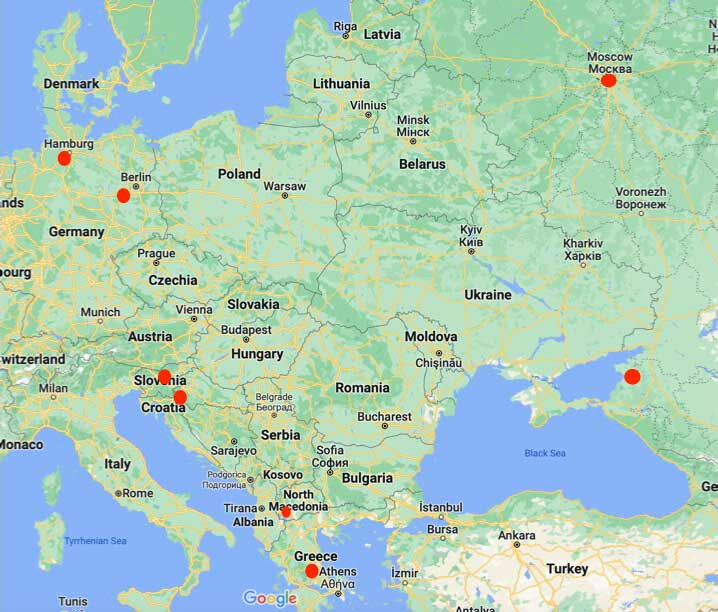 As the war in Ukraine continues, and with millions of Ukrainians fleeing into Europe, we want to share with you what God is doing through some of our global partners and Fellowship missionaries on the ground. If you look at the map, you'll see they are in very close proximity to the countries currently receiving refugees (Poland, Romania, Hungary, Slovakia). Our global partners and missionaries are working to get supplies into these countries, as well as preparing to host refugees in their homes.
In the stories and prayer requests below, you'll hear how God is using the funds that Fellowship has sent—as well as funds given by Christians in Europe—in order to meet real-time needs.
---
Amanda Snyder (Fellowship Missionary) - Slovenia
"I wanted to send a giant THANK YOU for Fellowship's support of our little project to help send supplies and cars for the Ukraine crisis. We were able to purchase a lot of supplies that were loaded on a bus headed for Ukraine on Wednesday, 3.9.2022 and are being sent to the east Ukraine where supplies are so limited. The cars are already in use by our Ukrainian teammates as they are driving between Czech and Poland where we have two hotels that are helping process Ukrainians to more semi-permanent housing. Thank you so much for your generosity in helping make this trip happen. Here are two pics of our trip."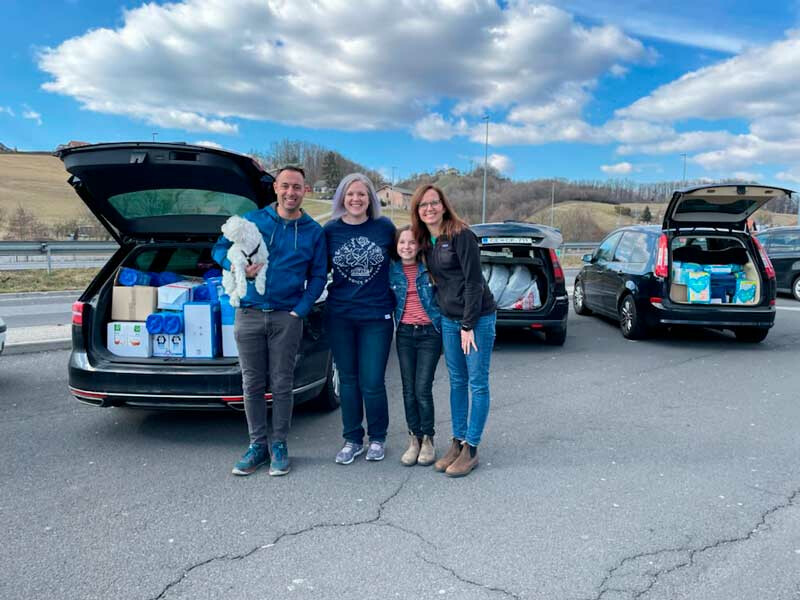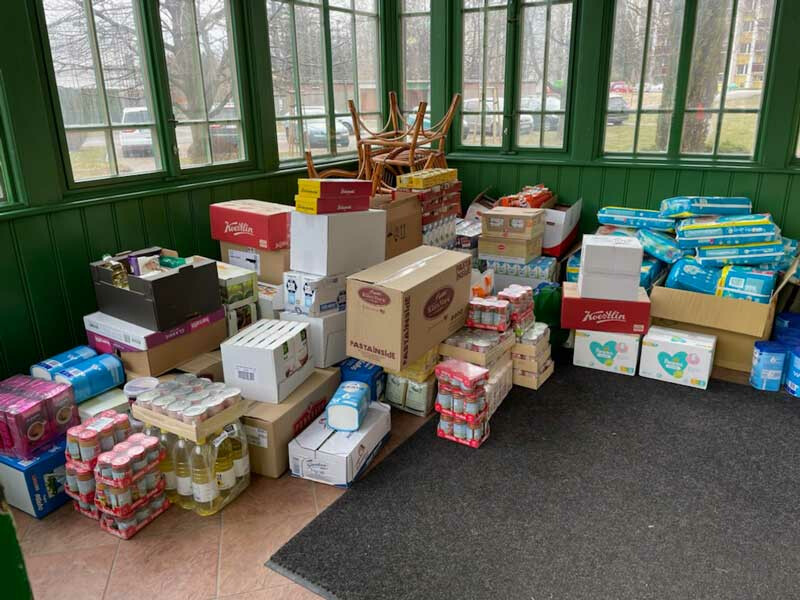 ---
Darko and Gorana Mikulic (Global Partners) - Croatia
Late Sunday night Darko and Gorana welcomed two Ukrainian families who had fled from their home in Kyiv, Ukraine. Christians from the northern part of Croatia picked up the families in Poland and drove them south to Slavonski Brod, where Darko is pastoring. The families, with children ranging in age from 10 months to 16 years old, will stay in the Slavonski Brod church building. Darko asked that we "pray for refugees who are coming more and more into Croatia, to stay in our churches and with our families, that we will be able to show them the love of Jesus."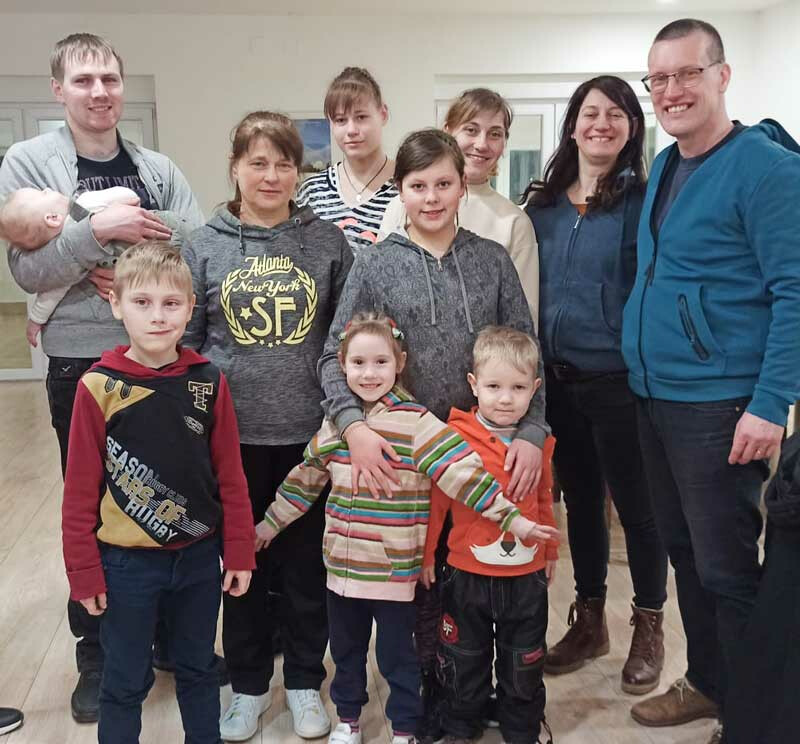 ---
Nate and Brittany Bruns (Fellowship Missionaries) - Germany
Because of their proximity to Poland, the German cities of Berlin and Potsdam have quickly seen an influx of Ukrainian refugees. Nate and Brittany, working with the church "Mittendrin" in Potsdam, have been collecting clothes for fifty refugee families that are staying in a local hotel. In addition, they have been asked to take in some of the 60 families that are under the care of a church in Berlin. Brittany said, "Our 120-member church, Mittendrin, has collected 1000€ in donations and countless items to make hygiene boxes that are then transported to the border cities of Ukraine. In total today we have 35 moving-size boxes full."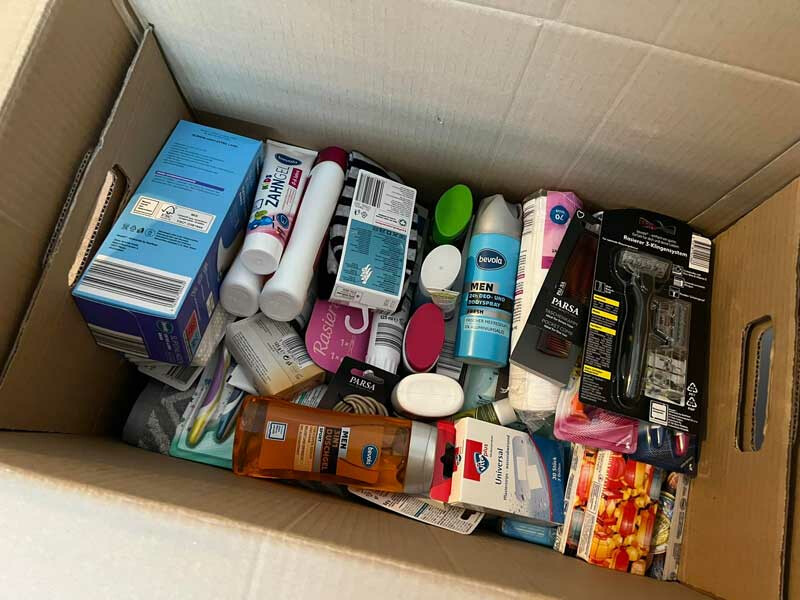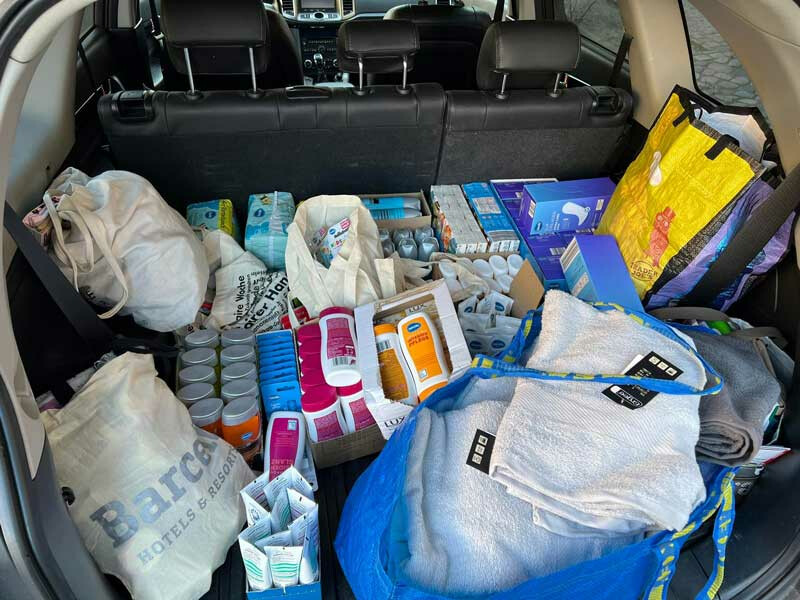 Brittany shared a story of driving to Poland to pick up a Kyiv pastor's wife, Zhenya. Zhenya and her two children left Kyiv on March 1. Because all transportation lines were congested, it took them a week to get to the Germany/Poland border. Brittany went on to say, "When I picked up Zhenya and her two young children in Poland all they had with them was two kid-size backpacks and her backpack. They had left everything along with her husband who is a Pastor. He is now helping others in their church escape. After an hour in the car, she asked if she could use my phone as hers was no longer working within the EU system. It was pure joy and unfiltered giggles from all three of them when they saw their Daddy's face pop up on the screen. I will never forget that moment." Brittany and Nate ask us to pray that the anti sex- trafficking network and community can remain in tight communication as many refugee women and children are now very vulnerable. They also ask that we pray for supernatural ability in the area of communication, as every country has a different language. Pray also for wisdom to discern the most critical needs, and for pastors and missionaries to know how to best allocate their time and resources.
---
Johnathan Macris (Global Partner) - Greece
Johnathan shared that Hellenic Ministries, in connection with other organizations, has sent five semi-trucks full of non-food items to the Poland/Ukraine border in the past week. They established a transit station where hospitality is offered, as well as a bus service to take refugees to the Netherlands. They've also sent a team to Romania where they set up containers, funded by Fellowship, to temporarily house refugees who are being resettled as far as the Netherlands. In addition to all that, Johnathan said they have already seen over 4,000 refugees arrive in Greece. With a grateful heart, Johnathan said, "This is a great discipleship experience in sharing the compassionate heart of Jesus." Please pray for Johnathan and the workers of Hellenic Ministries as they serve Ukrainian refugees in multiple east European countries.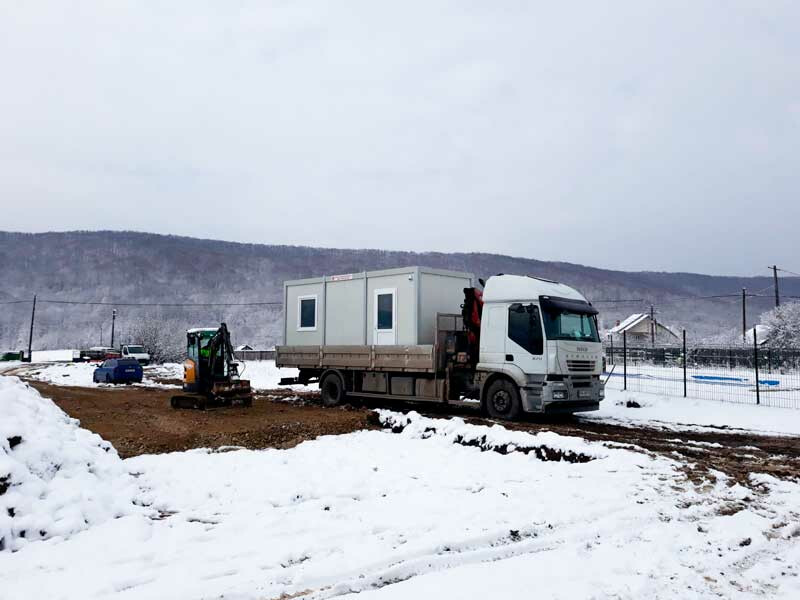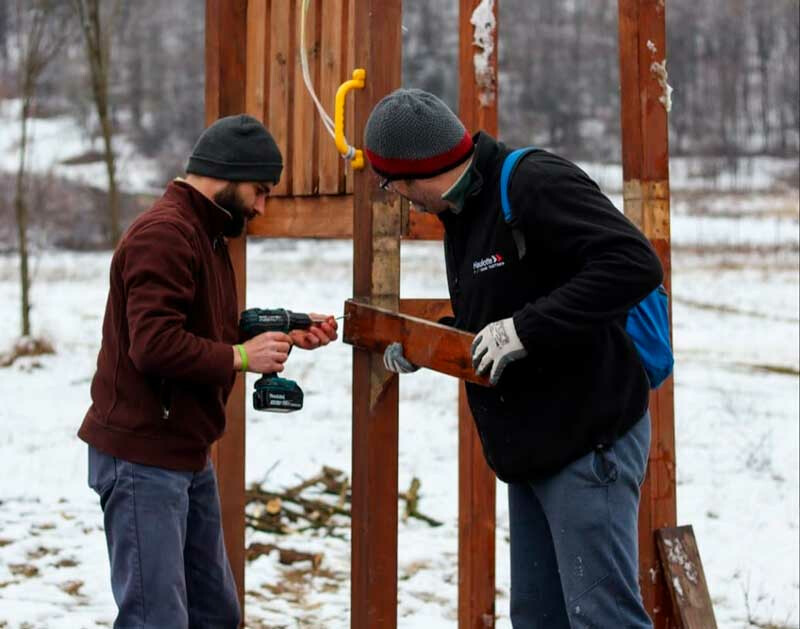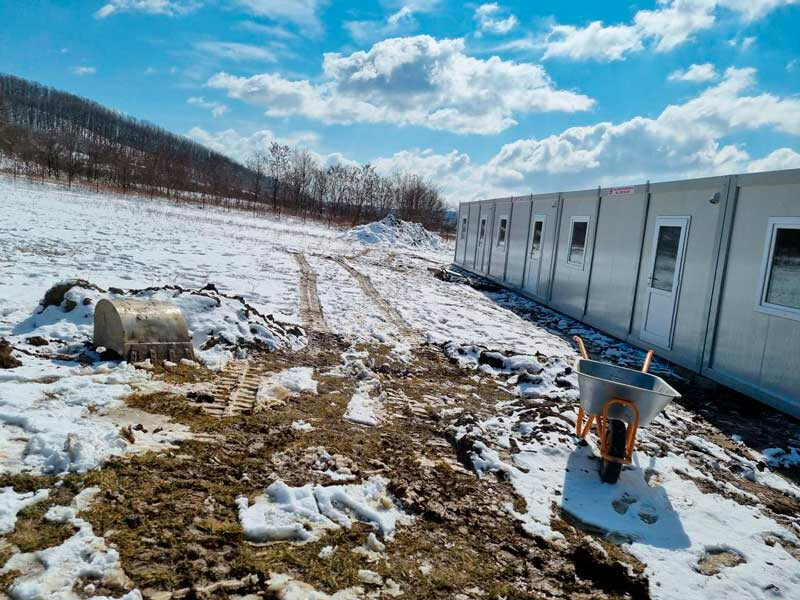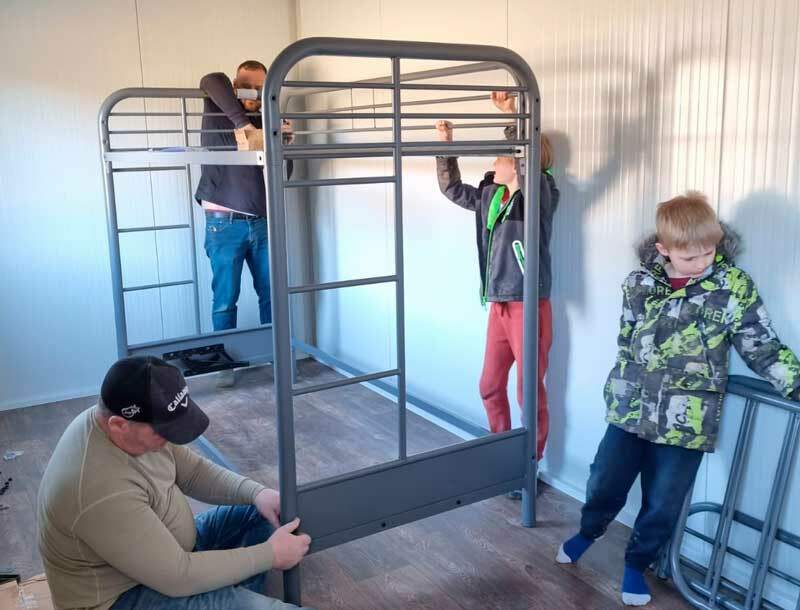 ---
Dinislam Salpagrov (Global Partner) - Russia
When we asked Dinislam how we could be praying for him and Russia, he shared the following:
"The first request is to pray for peace. There are a lot of victims, refugees, the economy is collapsing, prices are rising, there are many unemployed. The second request is praying for translations of the Bible into Karachai and Nogai (languages spoken in the region). I am looking for Nogai translators; there are only two Christians from Nogais in our republic. Pray that we translate the Bible. Thank God for you and your love for those who do not yet know the love of our Savior. Please pray for the peoples of the North Caucasus."
---
Together, let's join our brothers and sisters in Christ in prayer for God's will to be done.
To financially support our partners as they provide relief aid to those impacted by the war, text the keyword "UKRAINE" and the amount you'd like to give to 615.645.2565. (For example, to $100.00, you'd text "UKRAINE100"). If you prefer to give securely online, click the button below and select "Ukraine" in the drop-down menu.
If you have questions about our partners or giving toward Ukraine relief efforts, email Suzan Hicks at .