Fellowship Missionaries in the Balkans
---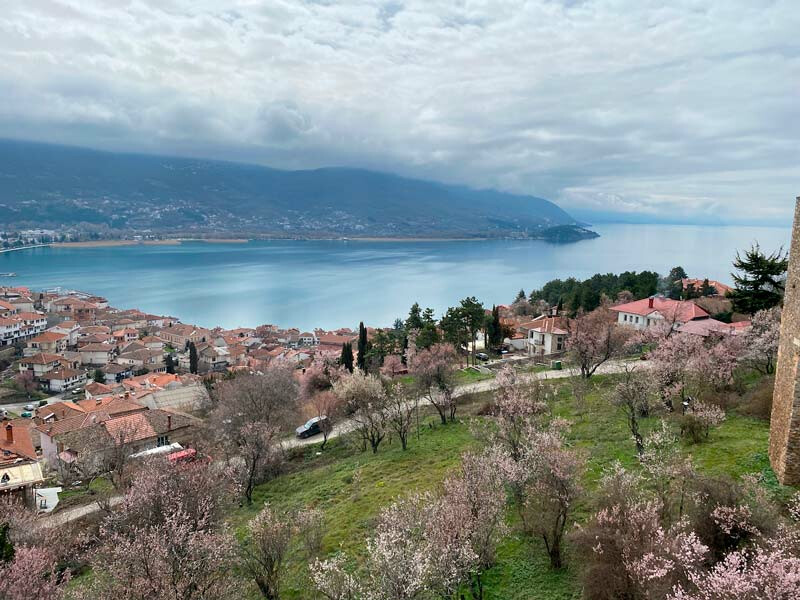 The "B" Family (name not shared for security reasons) is one of several Fellowship families who are serving in a part of the world where there are very few evangelical Christians. This leads the B family to take a very slow, careful approach building relationships in the Balkans for the past 14 years, sharing the gospel in a holistic way as opportunities arise.
Mr. B works in a local non-profit, which he co-founded and is now serving as the CEO. Mrs. B teaches part-time in the international school where their children attend.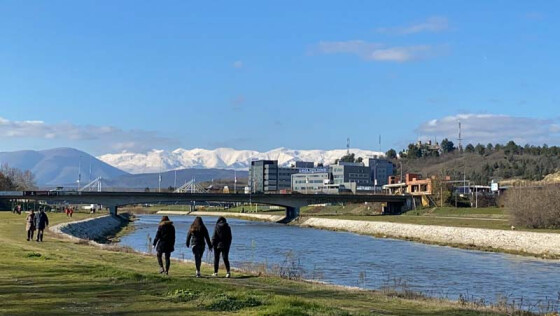 Mr. and Mrs. B have six children aged 9 to 18. The children lead busy lives with school, many activities, and friendships. Like many missionaries, the B family misses their extended family, and Covid certainly elongated the time to get together with them. The family enjoys serving in their small local church in the worship team and teaching children's classes and at the nearby hospital.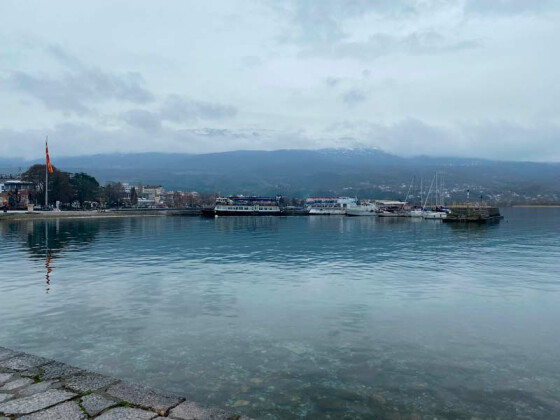 The B families' greatest challenge in sharing the gospel is that most of the people in their country consider themselves to be part of the Orthodox faith but live practically as atheists. One of their local friends told them, "I don't think about God until it's time to die." The children also try to be salt and light in their school where there are very few Christians.
This can be a hard place to be for the B family as they have exchanged their easy American life for something much more challenging, but their response shows the depth of their faith. Mr. B. remarked, "Sometimes it is hard to see "progress" in the work here, but we believe "success" is found in being faithful and walking day by day in obedience." This reliance on the Lord is encouragement enough for them as they continue to sow seeds in their adopted country, while seeing some fruit as in the following story.
"Although things seem to move slowly here with spiritual interest, we are thankful for several people that we have studied the Bible with over the years and seen grow closer to Jesus. One couple could be mentioned who are both doctors. They began attending a Bible study in our home 7 or 8 years ago, when their first child was just a baby. Both come from Orthodox backgrounds, although the husband grew up attending a Catholic Church and receiving religious education through that church and reading a children's Bible he was given. In general, most children raised in the Orthodox Church get no Bible teaching or religious training, so he knows much more of the Bible than is typical for most people that claim an Orthodox tradition here. We have had the privilege of getting to know them more and more over the last 7-8 years through studying the Bible, spending time together as families (they recently had their 3rd child), having them over for Thanksgiving and other special occasions, and collaborating with them professionally through the healthcare development piece of our non-profit. This past Thanksgiving, they came to our home again and as is our tradition, we each shared things we were thankful for. We were encouraged to hear them express thanks not simply for our friendship but specifically for how they have seen what it means to have Christian fellowship/friendship through our years of friendship. They mentioned encouraging times together as well as concrete ways we had helped them at various points as they changed jobs/apartments/had kids. We are encouraged to see both of them embracing a relationship with Jesus and being ready to go counter cultural to stand up for Christian values in their medical professions."
Another brief story that the Bs shared tell of how God used a coach in the US to engage an unbeliever.
"A woman who joined our business development project last year and was coached by a man in the U.S. who is a believer. This Macedonian woman expressed spiritual interest and asked questions that led the coach to be able to share about his own faith journey and offer to buy her a Macedonian Bible. She said yes, she would like that, so we invited her and her family to our home one evening and were able to give her a Bible on behalf of this coach from the U.S. Since then, we have been able to interact with her and her husband on several occasions, including last month when they both attended the Global Leadership Summit here in Skopje. She and her husband have expressed that they want to run their business with honesty and integrity, and we are praying for more chances to spend time with them and encourage them in their spiritual journey."
Please join us in praying for the B family and the individuals they serve in Macedonia. If you are an individual that owns a business or leading in a business and would be interested in learning how you can help the B family by coaching in the business development program, please let Suzan Hicks ( ) know.
If you would like to financially support the Outreach Ministry that serves our Global & Local Partners and Missionaries, click here to easily and safely make a donation.