News From the Summer FBC Missions Trip to Peru
---
Comas
After a two year pause due to COVID, we were finally able to go back to Comas for a family team mission trip this summer. This had been the first time we hadn't shared "in person" ministry at least once a year since 2003. Returning was like a family reunion, full of life and joy and love in Christ.
Those living in extreme poverty in Comas suffered the most during the pandemic and are still far from recovery. To help in their need, the church in Comas created and helps support ten soup kitchens in hard-hit areas. For Global Christmas this past year, in addition to funding a portion of the food costs, Fellowship provided the resources for a full-time employee, Jose, to lead this ministry. Jose's passion and love for the people is both contagious and energizing. He is laying a strong foundation, sharing the gospel with the mainly unchurched participants, helping to build relationships within each unique kitchen, providing a consistent presence, identifying the key needs, and offering support as possible. We split up and participated in three of these soup kitchens on our first day. This experience left us all humbled yet amazed by the people of Comas and their tenacity, hard work, and determined positive attitude to live with dignity and not as victims, regardless of the circumstance. We are extremely grateful to Fellowship for sharing in this ministry and providing the opportunity to live out Jesus' love in real and tangible ways.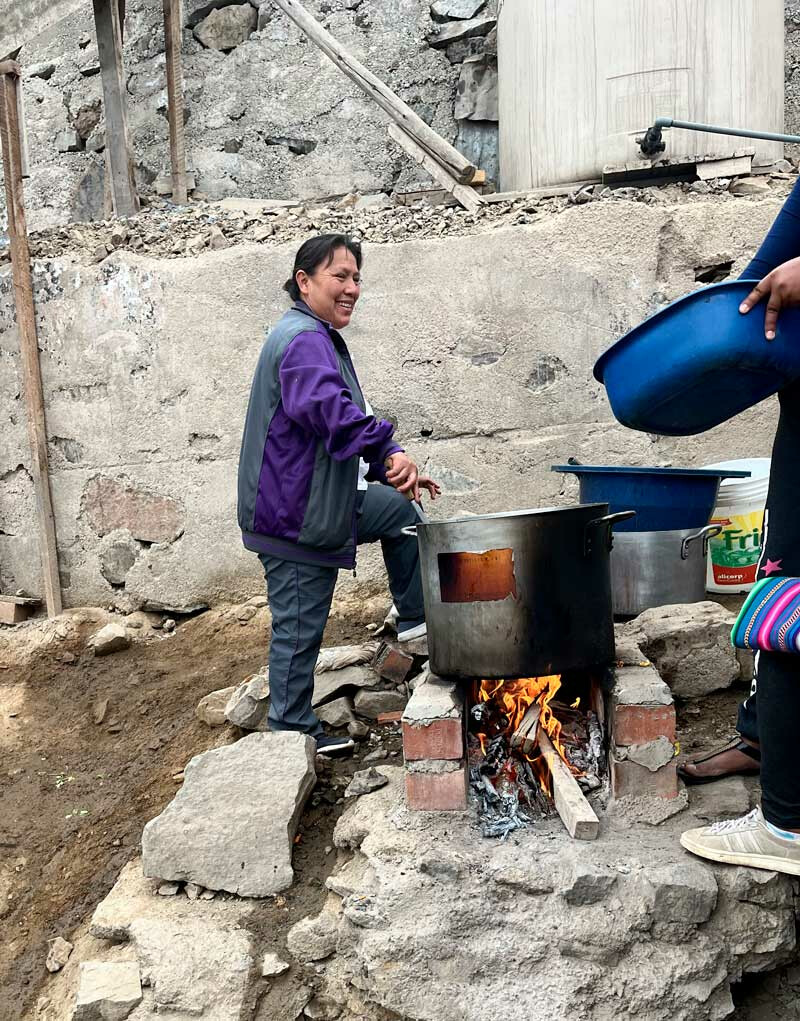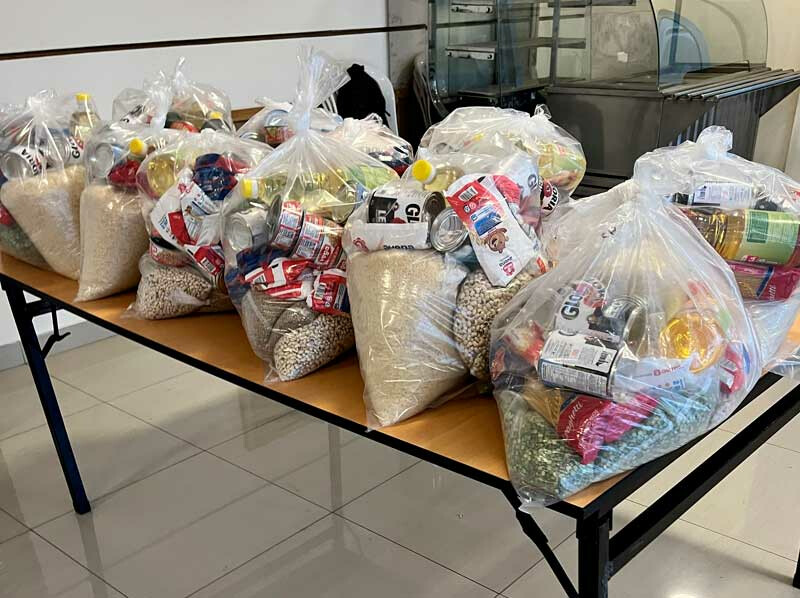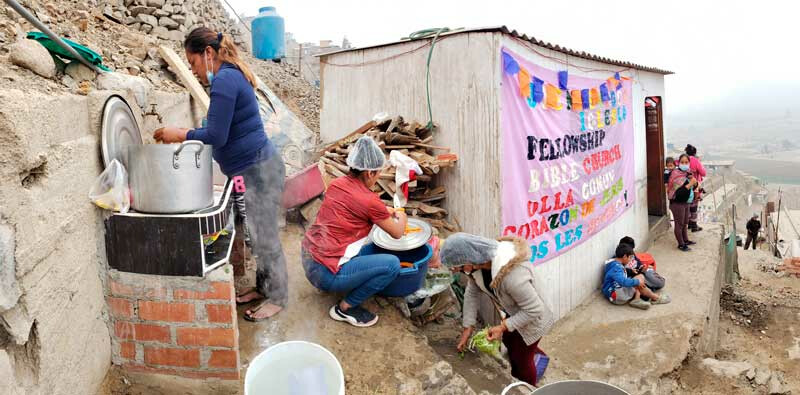 We also volunteered in two schools, both the Jack Goldfarb School (a ministry of the Comas church) and a public school. For Global Christmas this past year, Fellowship started financially supporting a full-time pastor, Gustavo, in Comas to work in the public schools. Because Gustavo had worked as a director of a private school and was well-connected and respected within the community before taking the position, he has been welcomed into several schools, working with students, staff, and parents. We taught English to high school students at one of these schools. Although we could not share the gospel directly, our team member Caty, who is also a high school teacher in Williamson County, developed her lesson plan around the Fruit of the Spirit. So, without a doubt, Jesus was proclaimed!
At the Jack Goldfarb School, we interacted with the 3 – 6-year-olds as well as high school students. The school is visibly flourishing. The high school enrollment has increased this year to such a level that they had to add classrooms and staffing to fit all the students. For the additional classrooms, the church is using the rooms that Fellowship helped resource several years ago as part of the church's sanctuary renovation. Comas continues to use these rooms as classes for the church's evening studies, so they get double duty. The increase in students is in large part due to parents taking their kids out of the public schools because of multiple liberal changes that have been incorporated this year. Many of the new students and their families are not believers but are enrolling based on the school's reputation, values, and academic standards. This has provided both opportunities and challenges for the school.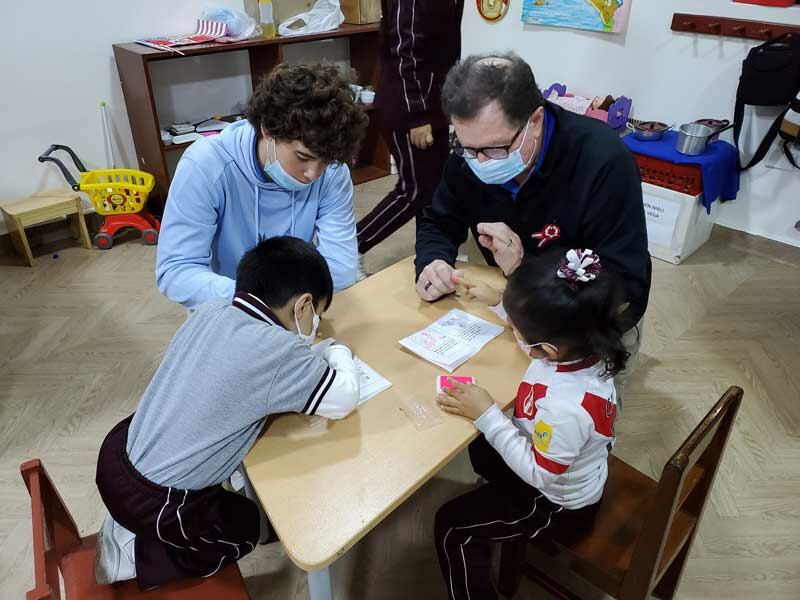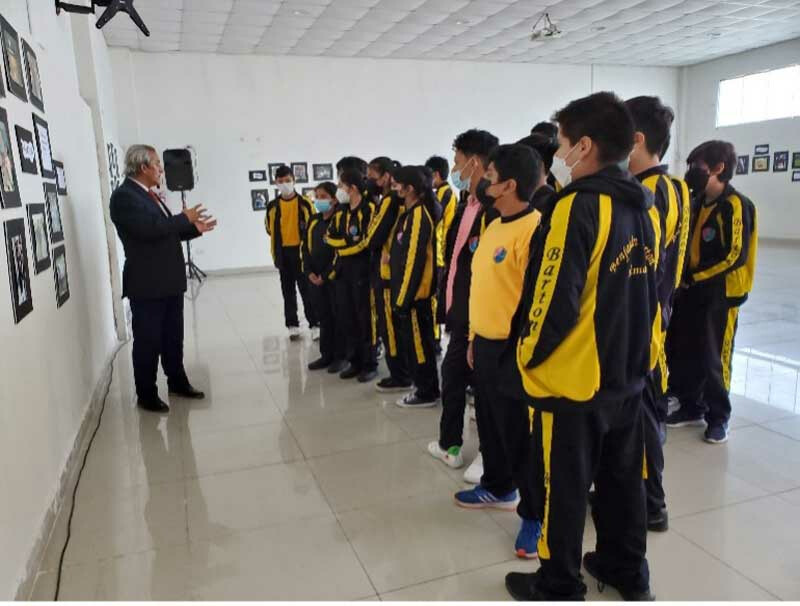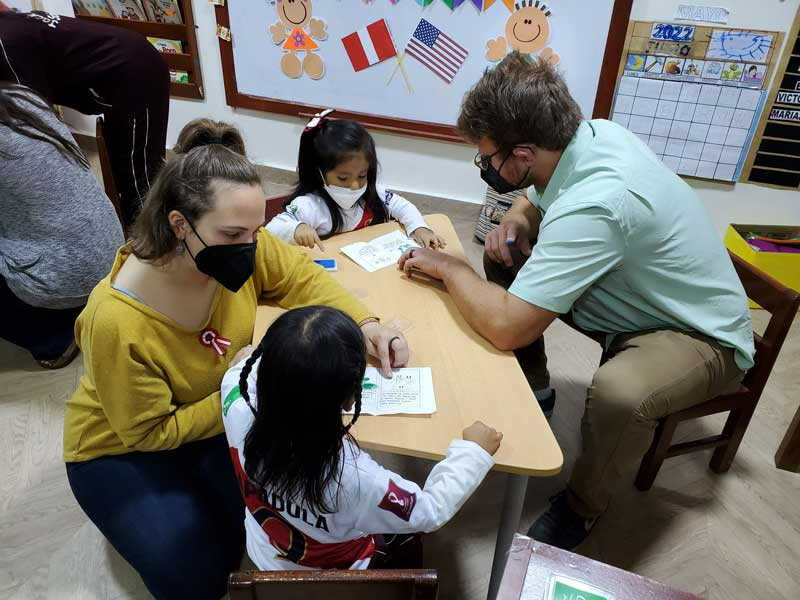 We spent a day with various Savings and Credit Association (SCA) groups. In its 9th year in Comas, this ministry is both mature and robust, serving the poorest of the poor. Through our global offering, Fellowship continues to financially support it. In the groups, we asked individual members what they were saving for. Their answers included buying a chair, a bed for their child, a good meal for Christmas dinner this year, education for their children. One woman is working on a two-year savings goal to buy a computer for her daughter. The groups have given their members freedom to hope beyond today, believing in Jesus as the source of their hope. The SCA leadership has begun to work with and open savings groups with members of the soup kitchens. This seems to be a natural progression for the kitchens to lead to economic and spiritual development.
There are so many stories we could share about our experiences on the mission trip this summer – especially with Children's Ministry, the church plants, and the Senior ministry. Every year, each trip is unique and full of wonder at how God is working and what He is doing through His people.
To read more about the Ministry in Comas, please click here Angel Barrientos - Fellowship Bible Church
Rimac
We had two areas of ministry focus at Rimac. One was participating in a family conference where our team members led the main teaching and some of the worship and shared their testimonies for the workshops. The other focus was teaching high schoolers English and sharing with the 3 – 5-year-olds at the Benjamin Barton School, a pre-K through 12th grade school that also serves as an outreach ministry of the church.
One of the most popular and unique experiences at both the family conference and school was a photo exhibit that Missions' participant Matt McKean created portraying seven different aspects of life. Participants at the conference as well as all the school's high school students were led through the exhibit by the pastor and the director of the school. Matt then participated in a Q & A session with the high school students related to it, sparking their interest about how they can use photography in their creative expression.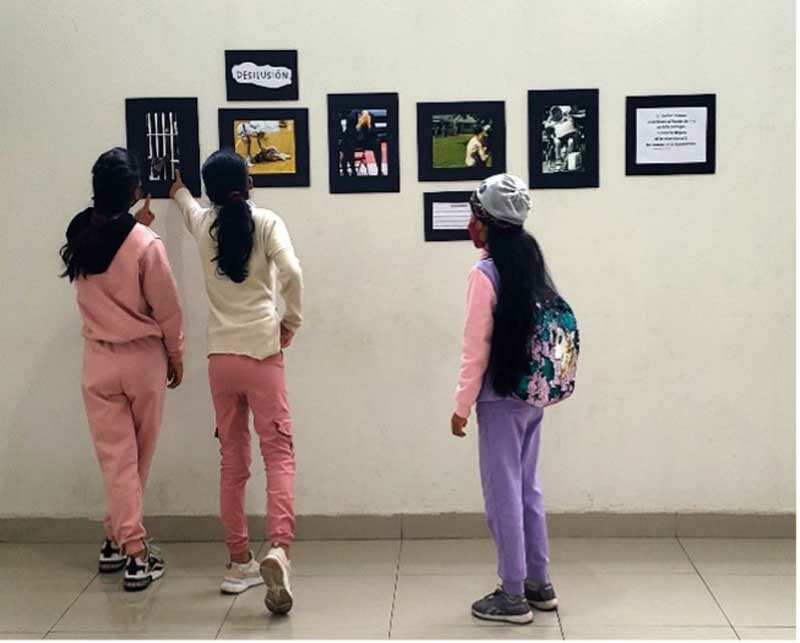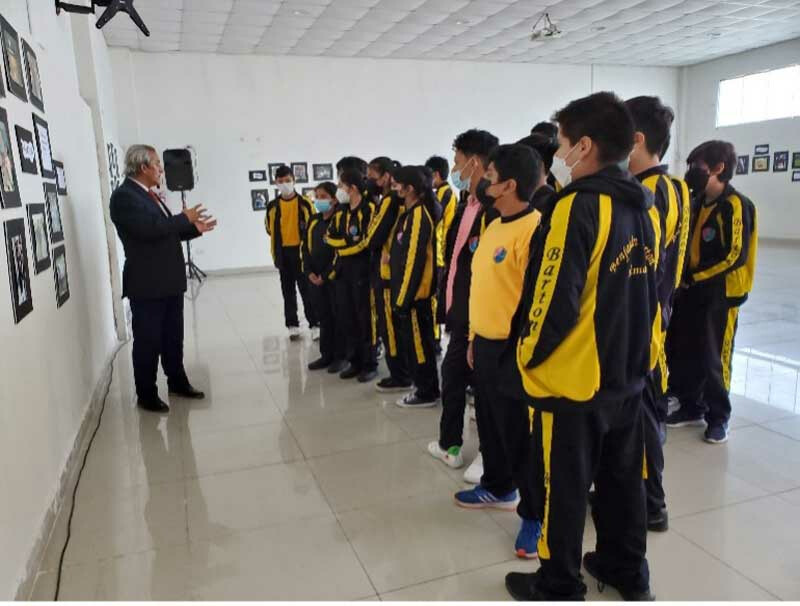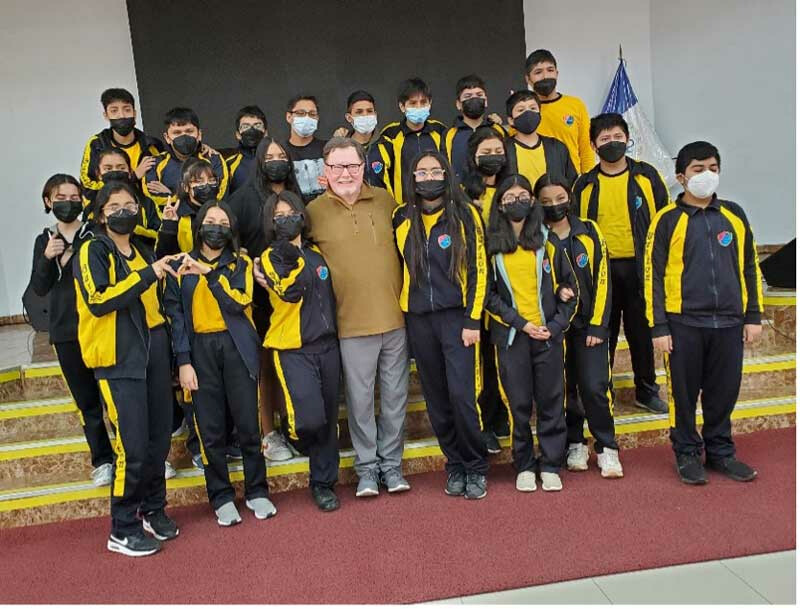 We also were able to appreciate the work that the Rimac church had completed on the church building. When our partnership with Rimac began in 2017 just about every area of their buildings needed work. Since that time, Fellowship resources enabled them to replace the tin roofs on the sanctuary and classrooms, replace much of the school's flooring, add roofing to the patio, a new legal requirement for the school, and an exercise/playroom for the pre-school students. We also provided funding for computers and internet in all the school classrooms as well as a LED screen and sound system for the sanctuary. It was an incredible blessing to enjoy the fruits of the labor, the finished product put to productive use every day for God's glory!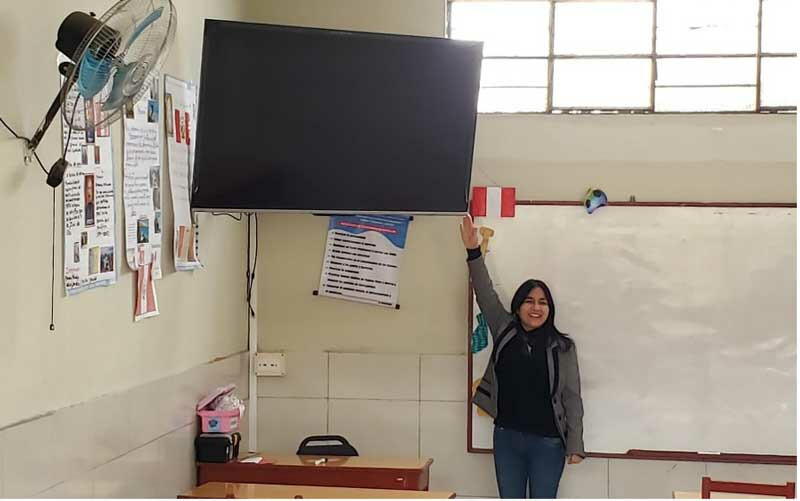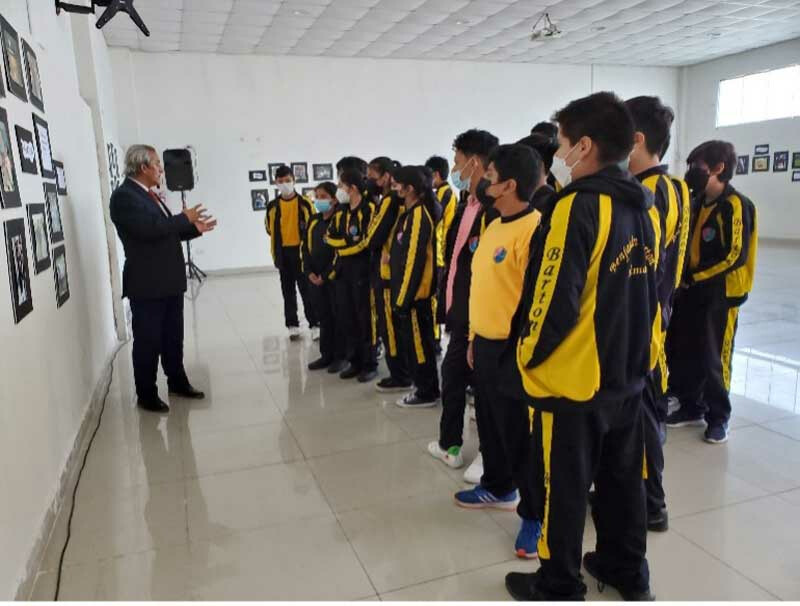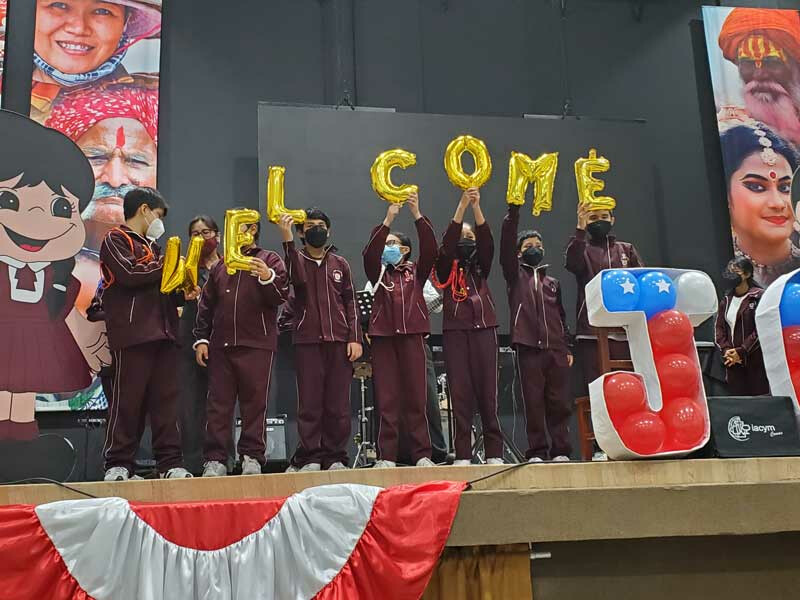 Pastor Gabriel, who has succeeded Pastor Luis after his resignation earlier this year, led the trip on Rimac's end, and we enjoyed good, quality time with him and his family as well as other pastors and members in the church. Our team also took advantage of the opportunity to play soccer after services each night.

To find out more about participating in a future mission trip to Peru please contact Sandy Butters McKean at .
If you would like to financially support the Outreach Ministry that serves our Global & Local Partners and Missionaries, click here to easily and safely make a donation.