The Long Game of Discipleship
---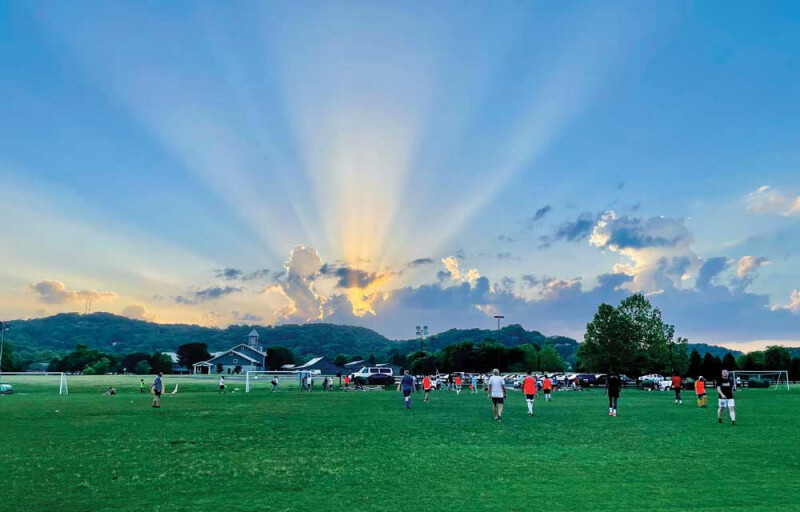 Sometimes, a verse in the Bible makes you bristle when you read it…
That's the way Paul Campanis describes the moment he read Matthew 25—really read it—for the first time. In this chapter, Jesus says in no uncertain terms, "Truly, I say to you, as you did it to one of the least of these my brothers, you did it to me." But on that day in 2017, when Paul encountered Jesus in the Gospel of Matthew, something shifted in his faith. He says, "I read that verse and prayed about it. It became clear to me through this passage that we serve a God who is concerned with the sick, hungry, and lonely."
If you ever get the chance to sit down with Paul, it doesn't take long to see that he is a passionate guy. Paul goes all in—from his bustling little sawmill to a small farm on his property that gives away nearly as much as it grows.
After that transformative day reading the gospels a few years ago, Paul knew he had to do something with this revelation of Christ in the Scriptures.
"I've been a believer for a long time, and I've been on many mission trips, and they're great, but I was looking for something I could do here on weeknights to put what I was reading into practice. That's when I realized that my garden could feed more people than just me. So, we started inviting volunteers to help work the land, and people from all over the area came and got food to distribute through several non-profits."
But then, one Sunday, as he and his wife, Melanie, drove home from church at the Fellowship Brentwood campus, Paul looked over to the soccer fields at the back of the property and asked, "I wonder what they do with those fields?" A few phone calls later, he had the answer he was looking for: the fields were used but sometimes available throughout the week.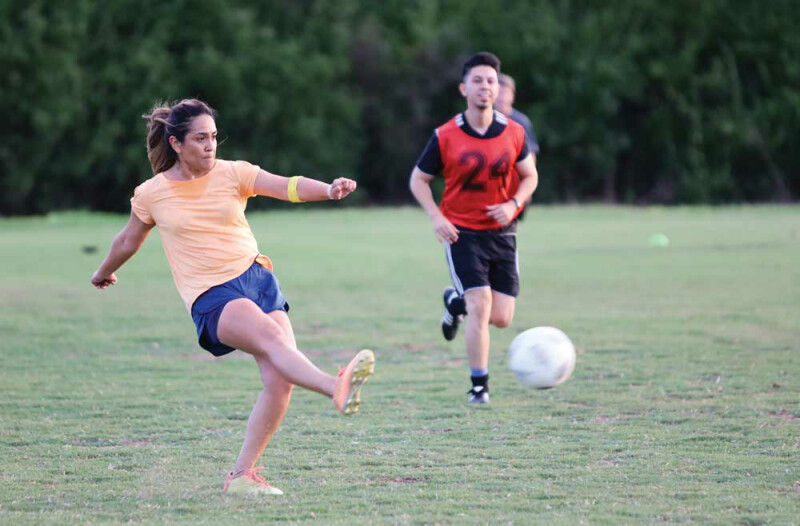 And as a soccer player in high school, Paul knows that an open field is a standing invitation to a good match. But more than that, he saw an opportunity to disciple people through relationships.
That was when the idea to form an international soccer club began to take shape.
Using experience he's gained through starting similar groups in the past for other initiatives, Paul turned to Facebook and formed a group. "It was pretty rough at first—for about a year. We had some interest and support, but it took a while for word to get out and for players to hear about what we were doing. But eventually, more and more players started showing up."
Word has definitely gotten out. Today, the group has over 650 people in it!
"It's a simple model," Paul says. "We show up on Thursdays at 5:30 in the evening, chat, connect, and then play—and some of these guys and gals can really play! After the match, I share for a few minutes." If you drive by while a match is going on, you'd never know that on any given day, there could be as many as 60 countries (from Afghanistan to Zambia) represented on the field.
"There are players from Nepal, Europe, India, Congo, and dozens more."
Refugees have begun attending, too, so the opportunity for the gospel is enormous.
"The idea is that if people, especially refugees, can make one connection—one relationship—they'll be much better off and in a better place spiritually and emotionally. So, I always start by saying, 'Welcome to Fellowship Bible Church,' then I share a verse and let people know that All Nations Soccer Club is here to welcome strangers and those new to Nashville. Our goal is to care for the lonely through these soccer matches."
"What starts to go off in my mind is '…go and make disciples of all nations,' and God's giving them to us—He's bringing them here! The nations are coming to us!"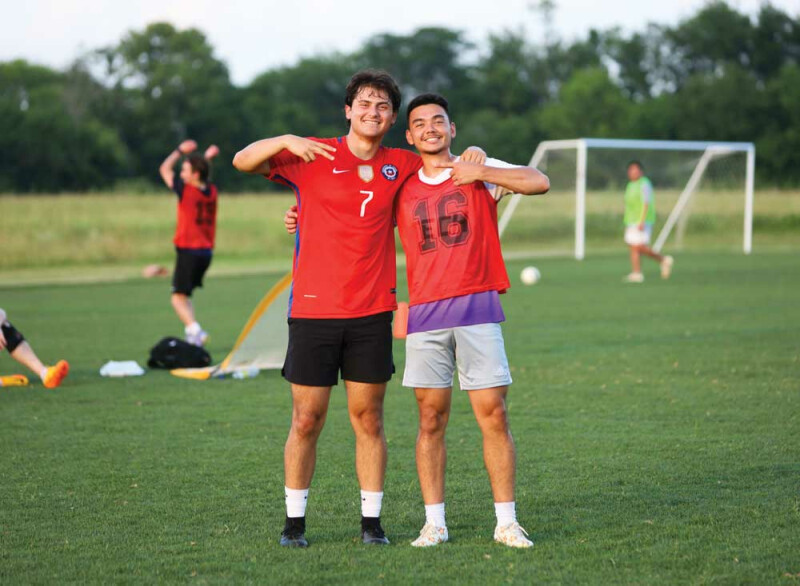 And just as we see in Scripture, discipleship can't happen without relationships. Through All Nations Soccer Club, genuine relationships lay the foundation for real gospel conversations.
"In fact, one guy named David used to show up, and he was angry—starting fights and causing problems—but after a while, he calmed down and just seemed different. So, I asked him about it, and I found out that he had become a believer. That didn't happen at a soccer match, but I know he was open to Jesus because he was around us, and we accepted him as he was."
There's no doubt about it: All Nations Soccer Club is focused on the long game of discipleship through relationships, one player at a time.