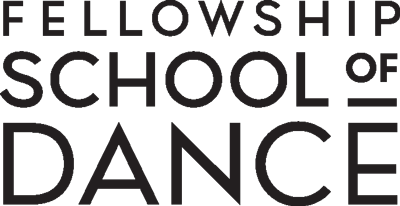 Fellowship School of Dance began in the fall of 2005 as an outreach of Fellowship Bible Church to the surrounding communities of Nashville, Brentwood, Franklin, and Spring Hill. From that small beginning, the school has grown to accommodate nearly 300 students and offers excellent training not only in ballet but a variety of dance styles, including creative movement classes for special needs children. We offer a strong, progressive ballet curriculum, which is foundational for every style of dance.
At Fellowship School of Dance our mission is to provide excellent dance training in an encouraging and cultivating environment that glorifies and honors Christ. We will accomplish this by nurturing each student through quality dance instruction that is based on a biblical understanding of dance as a language of worship. We will empower students to understand and experience dance as a universal expression for joy, celebration, sadness, lament, and adoration. During their class times, performances, and community outreaches, our students will learn to visually portray the beauty, character and mysteries of God with technical excellence.
Who we are
We believe dance is a universal language for expressing the full range of emotion, celebration, worship, and adoration.
We believe all creativity comes from God and we hope to provide an opportunity for our students to learn to portray the beauty, character, and mysteries of God.
We are committed to fostering a creative and nurturing atmosphere where our students can find joy in learning to dance.
We focus on pairing excellent dance technique with an understanding of a child's physical and cognitive development.
We desire to help our students work to their potential as dancers as well as mentor them as people and artists.