Margaret Castro – Staff Meeting Interview 2/15/2022
---
Our Fellowship body was saddened nearly six months ago by the news that German Castro, the pastor of our local partner El Shaddai Church, had succumbed to covid and gone to be with the Lord. The shock was intensified due to the fact that Fellowship had recently given a large donation to El Shaddai for the purpose of rebuilding their historic church building on Concord Road.
At a staff meeting several weeks ago, Fellowship's Leader of Global and Local Outreach Suzan Hicks interviewed German's wife, Margaret, concerning her personal journey, as well as how the church is doing. Following are a number of excerpts from that interview.
---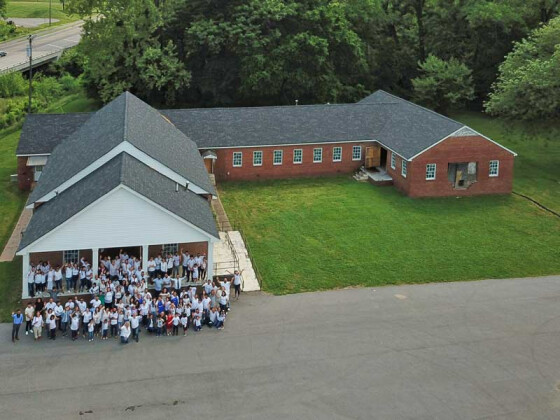 Suzan: For those that drive down Concord Road and see the construction taking place, give us an update on what's happening with the building.
Margaret: I don't know if you know this, but the building was built in 1834, so it's eligible to be considered an historic building. It's the only historic, Baptist building standing right now in South Nashville, so this makes it a treasure.
God's timing is incredible. We waited for ten years after the large Nashville floods to restore the building, and to see this reality come true is a wonderful miracle. I wish so much that my husband could see it…. but I trust that somehow God is allowing him to see this dream come true.
I would say that pretty much we are cresting the top of the hill in our building efforts….we're almost to the top! We were hoping to finish in December, but there have been delays. Primarily, of course, is that German went to be with the Lord, which was so totally unexpected! But this happened to Moses, too; Moses was almost over the Jordan river when he was taken home, and German was almost over Mill Creek, which runs behind the church property!
Electrical and plumbing are finished, and insulation is complete; we're hoping to have approvals soon, and then we will sheetrock and paint and bring all the pretty tiles for the bathrooms. And honestly, I can't wait until we can plant some gardens, because that's what I like to do.
We are hoping that by June we will be all done.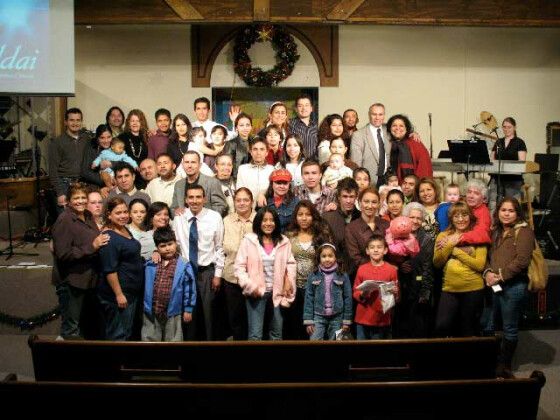 Suzan: So that's the building. Tell us about the congregation; how are they doing?
Margaret: German's homegoing was something nobody expected. He was not only a wonderful leader, but also husband and father. Everybody in our congregation has something unique to say about him. He truly made people feel they were the only ones in the congregation. I was in awe of how things in our church were evolving—and of German's leadership—but I must say the people in our church are true lovers of the Lord. They understand that the greatest pastor of pastors is Jesus Christ and that we all have a mission to accomplish in his body.
People say to me, "How do you do it?" I can only say that love is greater than pain. When you love you can bear and transcend the pain, and I think this is why God has me standing. I am so grateful for your prayers, and I received so many cards from so many of you.
As a church we consider ourselves family, and now that we've lost our "Dad" everyone is stepping up. Many are doing things they've never done before because there is a need. The average age is between 25 and 40, and many are rising to the situation and into their calling. God is doing this. I feel that it's a privilege to see how God takes care of everybody and everything.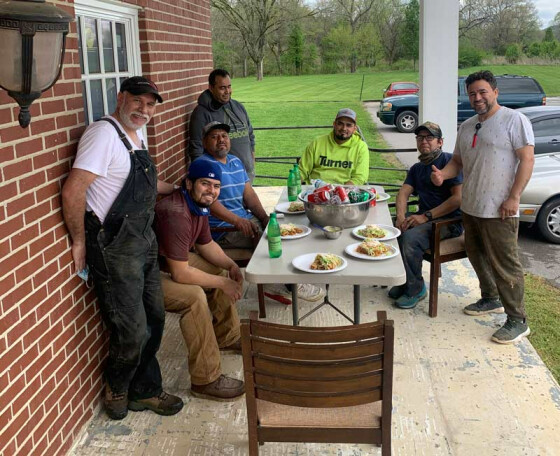 Suzan: In our conversations you have shared with me a couple of other dreams you have for the church. Can you share some of this with us?
Margaret: From the beginning, El Shaddai's mission is to go to the nations, and we've always told our people, "God didn't bring you here for the American dream…he brought you here to be His ambassadors." So, our people often have the privilege to go as missionaries, as first or second or third-generation believers in Christ, to take Christ to our own nations.
While in Columbia recently, I met a pastor who works with the Wayuu people in the far northeast area of the country. It's a very deserted region, which is shared with Venezuela.
The pastor was telling me how the Venezuelans there are literally dying of hunger; they have no resources at all. He told me that German had talked to him and was planning to go there this November. I thought to myself, wouldn't it be wonderful if the Columbians and the Venezuelans who live here could go and share the hope of Jesus with them. So, I think this will be the next mission trip that we take as a church.
Suzan: Thank you for sharing this. As we end, I want you to know that the two questions I always hear from Fellowship members regarding El Shaddai, are 1) how is the construction project coming, and 2) how is Margaret? So, could you share with us how you are doing personally?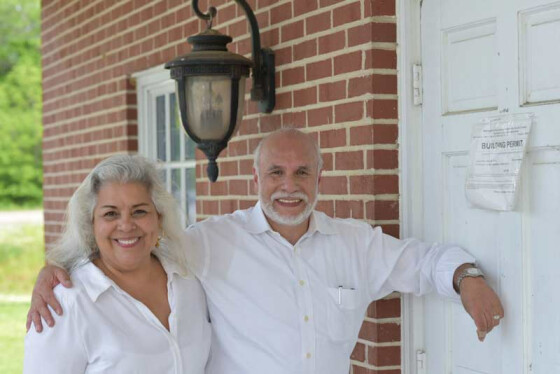 Margaret: Well, by the grace of God I'm doing well. It's been a very hard six months, and I really don't know how I'm making it, but I know God is helping me. My love is greater than my pain. God has brought many people to my side to help me. But there are moments when I ask, "God, you have always been here for us, and you always responded in our favor. What happened? Why didn't you get us through this?"
There are things we will never understand, but we must as believers understand the sovereignty of God. He sees things from the very beginning, from the Garden, that we cannot yet see. He has a plan to bless us and not to harm us, a plan to give us a future. So, I believe this is His plan. I ask the Lord to equip me and to use me, of all people, to carry through the vision that German and I started many, many years ago.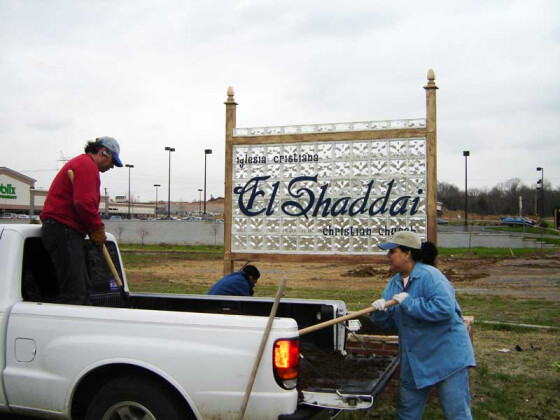 ---
As Margaret so graciously reminded us in this interview, God sees the beginning and the end. She has given us a glimpse into a life of walking in trust while grieving and dreaming. In the coming weeks, we will have more to share regarding El Shaddai but until then, join us in praying for Margaret and the El Shaddai church.
If you would like to financially support the Outreach Ministry that serves our Global & Local Partners and Missionaries, click here to easily and safely make a donation.