First time here?
If you're new to Fellowship Bible Church, take a minute to get to know us. Whether you join our family of faith or another, our greatest hope is not that you would simply check boxes in your faith journey, but that you would follow Jesus wherever He leads. We want to help in any way that we can.
Learn More
Worship Services

Contact

Social Media
Get news and updates
There are several ways to connect with Fellowship Nashville. Join us on a Sunday morning, attend one of our events, visit our Facebook page, or sign up to receive text message updates.
Facebook Page
Stay up to date with the latest news, events, and photos from Fellowship Nashville.
Visit our page
Podcast
Subscribe to our podcast and listen to every weekend message from our teaching pastors.
Subscribe
Text Updates
Get real-time text message updates from Fellowship Nashville leadership by texting "@fnash" to 81010.
Sign up now
Meet our teaching pastor
Phil Covert
Phil Covert is the newest addition to our pastoral teaching team. After several years pastoring churches in North Carolina and Illinois, Phil came to Fellowship Nashville. Phil is a gifted communicator and possesses a love for people, with a passion about teaching the Bible. He holds degrees from Reformed Theological Seminary and Moody Bible Institute. Phil and his wife Sarah have four boys (Knox, Haddon, Hudson, and Keller) and reside in Hermitage, TN.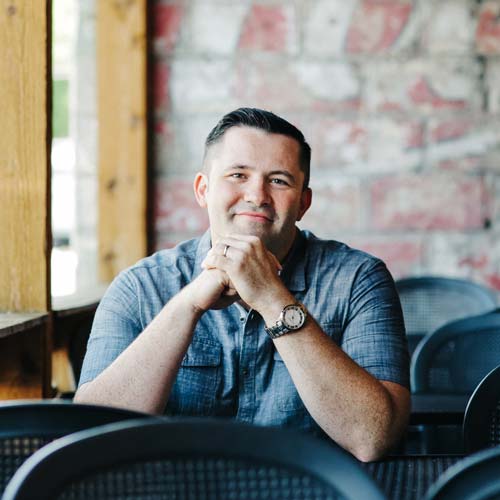 Still have questions?
Jonathan Phipps, our Operations Pastor, would love to help.