Counseling & Support
Fellowship Franklin
At Fellowship, we believe the primary place to receive care and to grow is in the context of community and often within a community group. However, some issues require a different level of care or equipping for us in our spiritual journey. For those times of life, we offer a variety of classes, workshops, groups, and counseling resources that help facilitate healing, growth and recovery.
The Counseling Center
We have a team of professional counselors who provide assessments and short-term counseling. For longer term help, our counselors will assist you in finding a professional care provider.
Due to the size of Fellowship and the volume of needs within three campuses, our pastoral and counseling teams are only available to Fellowship members, those currently in Support Groups, or those in the process of membership.
Out counseling offices are located at the Brentwood campus.
Counseling Team
Maridus Kinder, LMFT, M.Div.
Pastor of Counseling, Elder
Born in Nebraska (1955); married Connie (1978); became part of the Fellowship staff (July 2000); and currently serve on the elder board and as pastor of counseling. Prior to moving to Franklin, we lived in Oregon where I pastored on a team at a large local church (six years), did a stint in corporate management (nine years), and brokered insurance and investments (three years). I also served in the Marine Corps (four years).
My passion is growing to become more like Jesus in truth and relationships and helping others experience transforming life in Him and in their relationships. I enjoy…spending time with friends, reading, Nordic-walking, driving a variety of motorized vehicles, dogs and Husker football (it's a Nebraska thing). As for Connie, she is a licensed marriage and family therapist with a private practice in Franklin, and also serves as the clinical director of a local non-profit counseling center. She finds life spending time in the Word, learning, and close friendships. She enjoys art, music, gardening, travel, horses and dogs, and Nordic-walking. We both have a heart for missions and discipleship, and share a passion to grow in our maturity in Christ, in our marriage and in other relationships.
Certification: Licensed Marriage and Family Therapist, #792.
Training and Credentials: Master of Marriage and Family Therapy (2008); Externship in Emotionally Focused Therapy (2010); EMDR Level II (2013); Master of Divinity (1994).
Teresa Hardy, LMFT
Congregational Care Coordinator and Therapist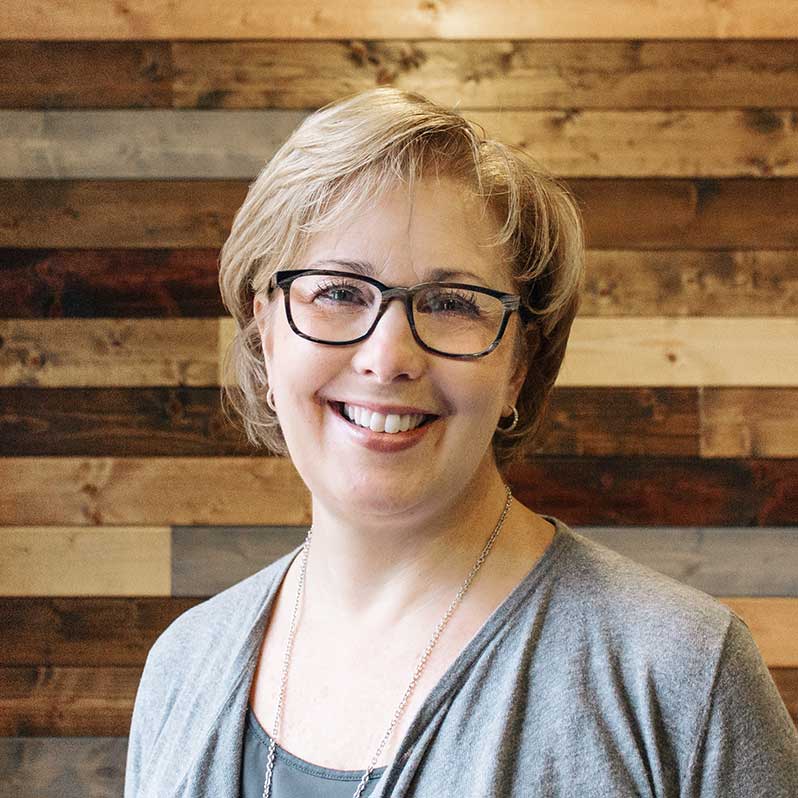 Teresa graduated from the University of Tennessee, Knoxville in 1984 with a degree in elementary education, and her first teaching job was in Charlotte, North Carolina. She met her husband of 29 years while in college. They have two grown children, a son-in-law, and a daughter-in-law. Having grown up in middle Tennessee, she was thrilled when her husband was transferred to Nashville in 1992. In 1996 she returned to the classroom as a teacher at New Hope Academy and later took a job in the Franklin Special School District. It was during her years as a classroom teacher that she saw how relational problems within a family have an effect on the whole family. She soon found that her passion was working with the heart issues within the family, so she returned to school in 2003 working towards a graduate degree in Marriage and Family Therapy. She is now a Licensed Marriage and Family Therapist and has worked in her private practice since January of 2006. During these years, she has been honored to walk through trying times with couples, families, and individuals. In addition to her work at Fellowship Bible Church, she still maintains a private practice in Franklin.
Certification: Licensed Marriage and Family Therapist, #739.
Training and Credentials: Master of Marriage and Family Therapy (2006); Trained Emotionally Focused Couples Therapist; EMDR Levels 1 and 2; TBRI® Trained Therapist; TBRI® Educator
Jill Baird, LPC-MHSP
Counselor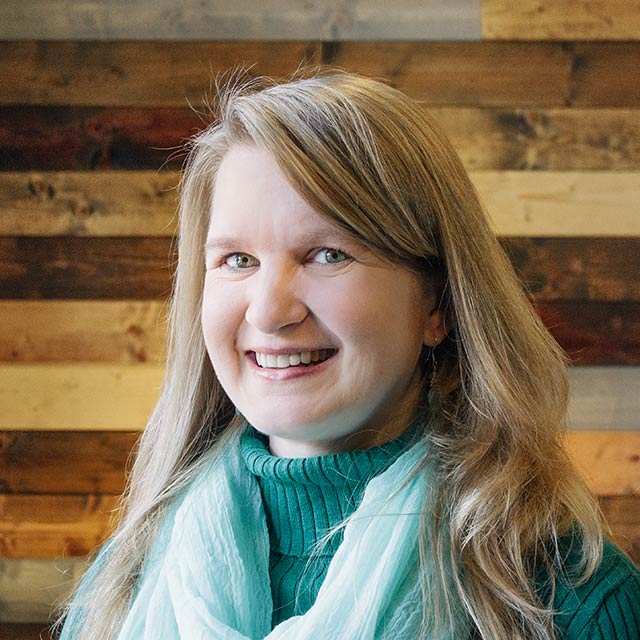 A native Tennessean from Memphis, I moved "back home" to Nashville in 2009 with my husband, David. Married 20 years, we now have two girls, ages 12 and 16. I am a life-long learner who enjoys guiding individuals and families through difficult life transitions to true transformation and healing. Before having children, I worked as a college instructor and biomedical research scientist. After having children, I volunteered with families in difficult situations and chose to change my career path. I trained at Georgia State University, specializing in stress, trauma, and resiliency, as well as adolescents and protective factors for self-esteem. Using research-based counseling techniques paired with Biblical truths of our identity in Christ, I help people process through and integrate past hurts in a healthy way to bring about life transformation.
Certification: LPC-MHSP, TN License #3095
Training and Credentials: Master of Arts in Clinical Psychology, Georgia State University (2006); Master of Science in Biomedical Research, Emory University (1998); Trained EMDR Levels 1 and 2 (2013), Trust-Based Relational Intervention (2011)
Johanna Powell, LMFT
Foster Care and Adoption Counselor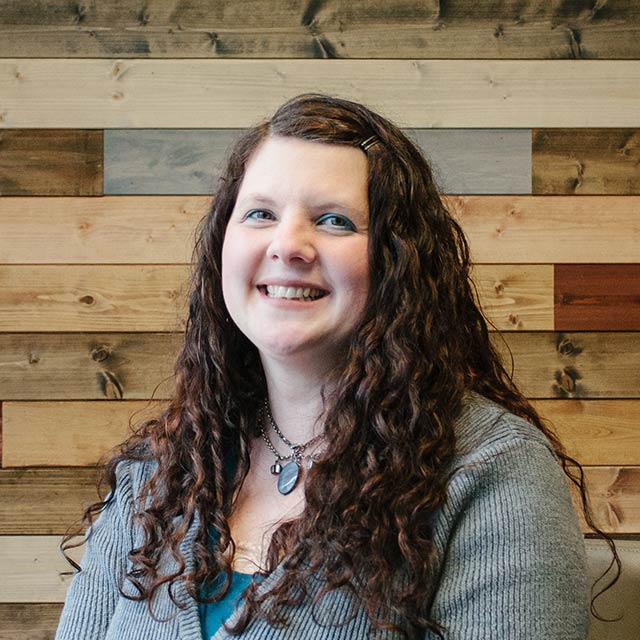 Johanna grew up throughout the U.S. and in Germany with her Army family. After moving to Tennessee, Johanna, her husband, and her children joined Fellowship Bible Church in 1998. Johanna worked for eight wonderful years in Fellowship's Children Ministry. In the midst of working and raising her children, Johanna graduated from Trevecca Nazarene University in 2008 with a degree in Management and Human Relations, in 2011 with a degree in Marriage and Family Therapy, and is currently pursuing her doctorate in Clinical Counseling. Her experiences with her family, in the ministry, and with her clients have steered her heart toward a passion for family relationships and the connections that hold them together. Johanna works with our foster and adoptive families from an attachment framework. She helps to facilitate a greater connection with God, self, and others so that her clients can access the healing and health God designed for them.
Certification: Licensed Marriage and Family Therapist, #1007
Training and Credentials: Master of Marriage and Family Therapy (2011); Theraplay Level 1, 2, & Group (2012), EMDR Level 1 (2015), TBRI (Trust-Based Relational Intervention) Trained Therapist (2011)
Debbie Jamison, LMFT
Therapist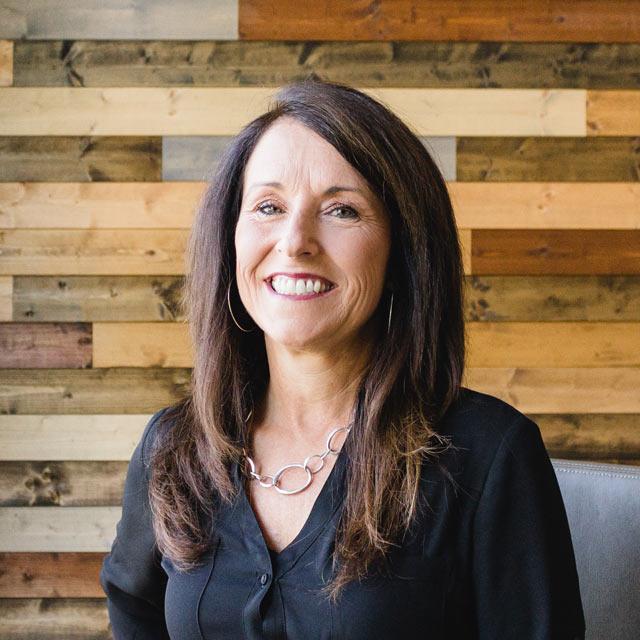 Debbie takes delight in the fact that she was born in Texas, even though she has lived in Tennessee most of her life. After receiving a Management and Marketing degree from Union University, she sold pharmaceuticals where she met her husband. They have been married for 28 years and have four young adult daughters.
Having the opportunity to witness transformation and see restored relationships was a driving force in Debbie's quest to become a therapist after experiencing this in her own life. Debbie is interested in people's stories and helping them achieve their emotional, behavioral, and spiritual goals. She considers it a privilege to help families, couples, individuals, and teens make sense of difficult things and to help them write new chapters of healing, freedom, and wholeness.
Debbie likes reading, the lake, her cat, traveling, snow, her goldfish pond, missions work, family, and God's Word. One of her life verses is Romans 12:2: "Do not conform to the pattern of this world, but be transformed by the renewing of your mind. Then you will be able to test and approve what God's will is- His good, pleasing, and perfect will."
Certification: Licensed Marriage and Family Therapy, License #1065
Training and Credentials: Master of Marriage and Family Therapy, Trevecca Nazarene University (2013); EMDR Level 1 and 2 (2013); Externship in Emotionally Focused Couples Therapy (2011); PREPARE/ENRICH Certification (2012)
Support Groups
Classes, Support Group

Every Monday, from 01/16/2017 to 04/10/2017

,

6:30 PM - 8:30 PM

$5/child/week

Monday, February 27 2017 - Monday, April 10 2017

DivorceCare

Separation and divorce are confusing and painful times when you feel isolated and alone. This group is designed around short video ...

Classes, Support Group

Every Tuesday, from 01/17/2017 to 03/21/2017

,

9:30 AM - 11:00 AM

$5/child/week

Tuesday, February 28 2017 - Tuesday, March 21 2017

Women's Connections Group

When we are constantly hearing messages such as "I'm never good enough." and "What will people think?" we ...

Classes, Support Group

Every Tuesday, from 11/15/2016 to 11/28/2017

,

8:00 PM - 9:00 PM

Tuesday, February 28 2017 - Tuesday, November 28 2017

Road to Recovery (AA Meeting)

Alcoholics Anonymous (AA) is a group of men and women who share their experience, strength and hope with each other that they may solve ...